Desert drama delights viewers at home and abroad
By Xu Fan | chinadaily.com.cn | Updated: 2023-09-26 17:17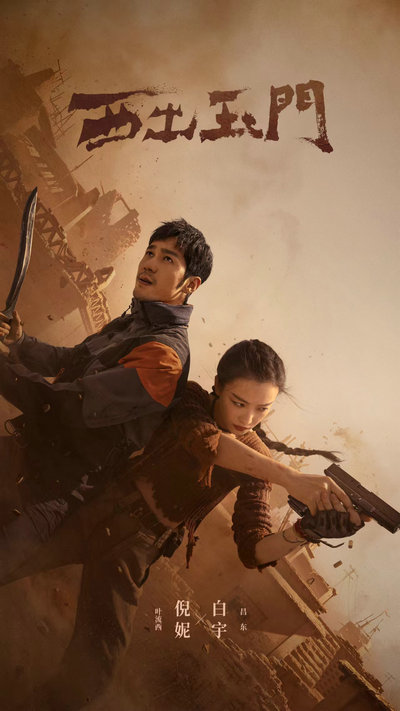 Vast deserts and desolate, uninhabited areas are a frequent source of captivation for audiences for their mysterious atmosphere, which has led to the creation of many movies and television shows.
One of the latest to recount a desert adventure is the popular drama Parallel World, a 38-episode series which has been streaming on Tencent Video since early September and which has picked up attention overseas, even obtaining 8.1 points out of 10 on the Asian show-specialized review aggregator, MyDramaList.
Adapted from Wei Yu's novel of the same title, it stars Ni Ni as a mysterious woman who attempts to find out who she is after suffering from memory loss. Bai Yu portrays a former desert tour guide who struggles with guilt over the death of his fiancee and 17 tourists during a trip deep into the desert a few years earlier.
They team up, and the unlikely duo delve deep into the desert for their respective reasons, only to discover a parallel society that lives according to the commands of an ancient ruler, where they find themselves forced to face off against a string of strange creatures as they race to unravel a terrible scheme.
Featuring 8,731 special effect scenes over the course of 570 minutes, the show spent a year in postproduction.
It also features animal characters, the most pivotal being two roosters that are curious but a bit cowardly. They are filmed using a combination of real roosters, props, and computer-generated imagery.
Most of the fantastic creatures and monsters are inspired by Shan Hai Jing (The Classic of Mountains and Seas), a collection of Chinese mythology estimated to have been written more than 2,000 years ago.
Recalling the shoot in the desert in Dunhuang, Gansu province, Ni said that the conditions were harsh and uncontrollable.
"Although filming in the desert was tough, it was completely worth it as it allowed me to quickly find a natural physical response," she said.
According to the producers, the series seeks a breakthrough by depicting a brave and strong female character, in an attempt to shake off the stereotyped narrative of the adventure genre in China, which is usually dominated by male heroes.