The full meaning of translation
By Wang Yuting | CHINA DAILY | Updated: 2023-09-27 08:09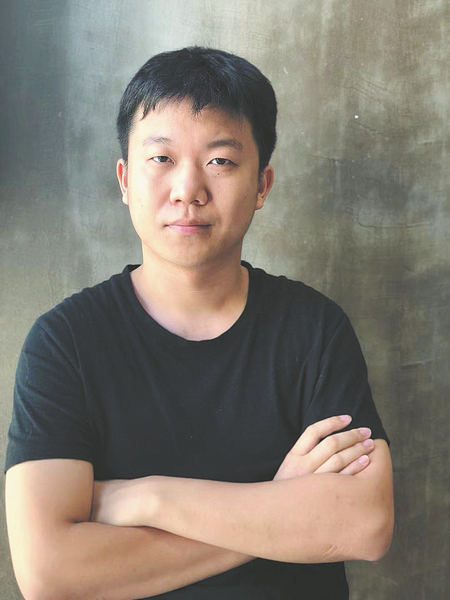 There is much more to translation than the rather mechanical job done by the app on your phone. Effective translation also needs to convey the nuances of meanings and feelings, Wang Yuting reports.
Every year on Sept 30, people around the world come together to celebrate International Translation Day. This globally recognized event, proposed by the International Federation of Translators and officially endorsed by a United Nations resolution in 2017, serves as a moment to reflect on the profound role that translation plays in our interconnected world.
This year, under the theme "Translation unveils the many faces of humanity", we delve into the diverse facets of translation through the stories of three individuals. From the realms of literature to the silence of sign language and the fusion of technology with the humanities, these tales exemplify how translation extends far beyond the mere conversion of words, serving as a vital bridge that connects cultures, emotions, and human experiences.
The art of literary translation
In the view of Xie Cun, a lecturer at the Beijing Foreign Studies University's School of English for Specific Purposes, translators are like tour guides in the world of literature.
"A good guide doesn't stand in front of the scenery talking endlessly but uses their knowledge and experience to lead tourists to the best viewpoints, offering explanations when necessary, and allowing tourists to experience the rest on their own," he said. "I believe good translators do the same."
Xie's perspective comes from his eight years of experience as a literary translator. Over his career, Xie has translated numerous literary works for publication, including The Painted Veil, Last Train to Istanbul and The Daughters of Mars.
Xie's journey into literary translation began with his cross-linguistic academic background. During his undergraduate studies in Chinese language and literature, he discovered the transformative power of translation. "I noticed that the same sentence could be translated in a moving way by one person but in a lackluster manner by another. This comparison sparked the idea that I should give it a try myself," Xie explained.
After completing his undergraduate degree, Xie chose to pursue translation as his master's major, embarking on a path of research and practice in the field.
For Xie, the fusion of two languages can create marvelous interactions, infusing language with new possibilities. "Literary creation can only shape one author. However, literary translation allows me to become countless authors, forging a new self through the collision of different voices," he said.
To transition from words to literature, Xie noted, literary translators require exceptional linguistic proficiency, a keen literary sensibility, and precise, flexible literary command.
"The most challenging aspect of literary translation lies in the asymmetry between languages. The beauty of literary language often resides in the multiple layers of meaning it encapsulates. Ensuring that the translation also possesses this richness is the greatest test for a translator," he said.
Xie emphasizes the importance of continual re-translation of literary works. Readers' expectations and literary tastes vary widely, and different translations can expand the range of choices for readers. Furthermore, language evolves with time, and new translations can provide readers with an easier reading experience.
Xie stresses that a translator's language should be contemporary, but it should also preserve the valuable elements of the original work while filtering out the perishable ones. A translator's ability to discern and adapt to contemporary language, he contends, is a crucial criterion for evaluating the quality of a translation.
One of Xie's most fulfilling yet formidable translation projects was the epic masterpiece The Daughters of Mars by Thomas Keneally, the Booker Prize winner and author of Schindler's List. The book spans over 400,000 words, and the translation and editing process took a total of three years.
"I experienced emotional lows following the novel's plot, and then found spiritual healing through it," said Xie. "This work not only gave me confidence as a literary translator but also empowered me with courage to confront various challenges in life."
In his university translation classes, Xie guides students to appreciate the intricacies and pleasures of language, starting from individual words and even punctuation marks at a microscopic level.
"I hope that the young people who are about to embark on the path of literary translation in the future can protect modern Chinese language with love and responsibility, nourishing the growth of our language and literature with the nutrients of foreign literature," he said.