Villagers work to improve their lives
By Zhou Huiying in Mudanjiang, Heilongjiang | China Daily | Updated: 2023-09-27 08:31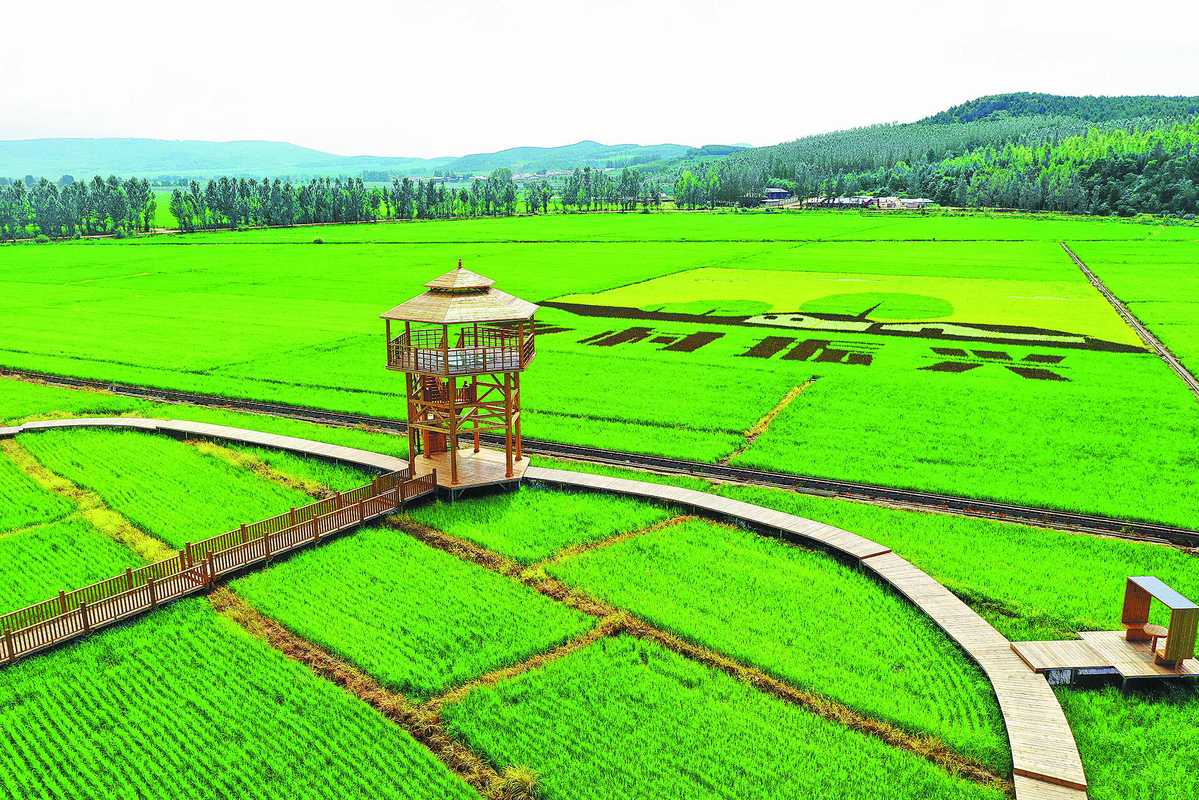 Taking advantage of its cool climate and abundant natural resources, the authorities in Heilongjiang have focused on rural tourism products in recent years.
Now that villages have paved roads and new houses, residents are seeking to further improve their lives.
For example, in Zhongxing village, Mudanjiang city, tourism has boomed since 2014, bringing increased benefits to local residents.
The village has a population of 1,359, most of them members of the Korean ethnic group. However, in the past, about 90 percent of the locals went to work outside Zhongxing.
By turning to ethnic characteristics and abundant natural resources, the villagers decided to focus on tourism products featuring the culture of ethnic groups.
These groups established extensive connections with locals who succeeded in commercial ventures outside the village, encouraging them to return home to start businesses to benefit their home area and drive economic prosperity.
In 2014, Han Chunshan, a villager who developed his business in Beijing for many years, decided to invest 20 million yuan in building an ethnic Korean folk park in Zhongxing. Another 43 villagers then decided to return home to start a business, bringing increased energy and vitality to the area.
Furthermore, with government support, the village has completed more than 50 projects, including skiing facilities, campsites and greenhouse areas.
More than 30 high-quality homestays and over 20 restaurants have also been renovated. In addition, an art gallery and folk art museum have been introduced, and 320 Korean-style houses built.
Tourists can now easily identify distinct ethnic elements in architecture, clothing and performances during a visit to the village.
On wooden trails running through fields, villagers dressed in traditional Korean costumes perform dances for tourists, attracting many visitors who also rent such attire and take photographs.
Tourists also have the opportunity to taste traditional Korean cuisine, such as glutinous rice cakes.
In recent years, Zhongxing has been honored with numerous titles, including China's Ethnic Minority Characteristic Village, National Key Village for Rural Tourism, National Forest Village, Heilongjiang Province Rural Tourism Demonstration Point, and Heilongjiang Provincial Civilized Village.
Locals now prefer to remain in the village, as they can earn money from renting out rooms, starting their businesses, or seeking more job opportunities.
They also receive dividends from the village's businesses, with per capita annual net income reaching 35,000 yuan.