Adidas stays in play with bullish outlook for China
By LI JIAYING and ZHUANG QIANGE | China Daily | Updated: 2023-09-27 09:16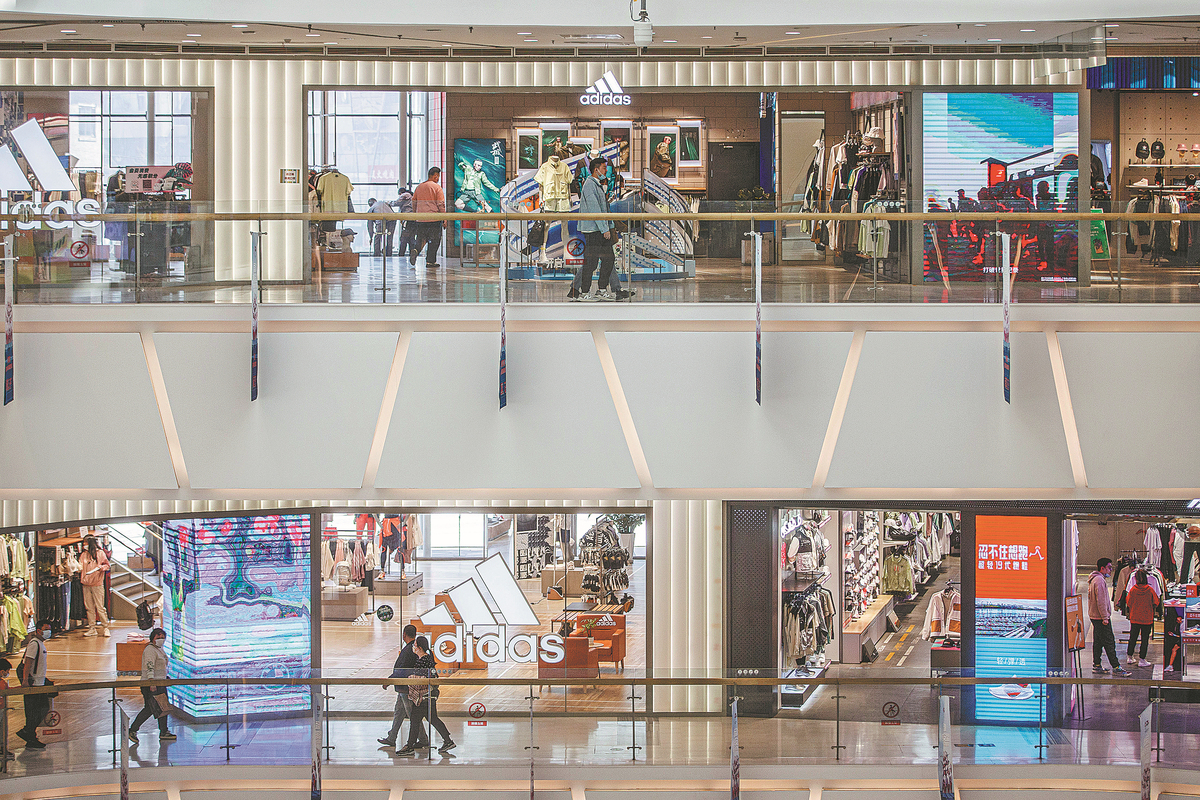 Bullish on its business performance in the Chinese market, Adidas will continue to invest in China — one of its three key strategic markets, said Bjoern Gulden, CEO of the German sportswear company during a recent news conference.
"With its huge population and growing economy, China has been an important market since Adidas first entered China in 1997. We have always said that China is important and will continue to be important," said Gulden — who was appointed to the executive board and as CEO of Adidas in January — during his visit to China earlier this month, his first since joining the company.
At the global forefront in terms of market size, consumer vitality, production capability, manufacturing and innovation, Gulden said the Chinese market serves as the ideal pilot for the company to drive innovative transformation and explore new business models.
"We have seen that the Chinese government is consistently ramping up efforts to improve the business environment for foreign companies in China's market. We firmly believe that it will maintain a positive and stable growth, providing Adidas with even greater opportunities for development," he added.
China's role is more than Adidas' target market — it is also the brand's major manufacturing base and innovation center. Currently, the majority of Adidas products that are sold in the Chinese market are designed in China, with the figure expected to reach 70 percent next year, said the company.
The country also has a robust and resilient supply chain that is able to meet global demand both for finished products and various components and accessories, it added.
Adidas revealed its second-quarter performance in August, with revenue declining slightly to 5.34 billion euros ($5.65 billion) in the reporting period versus the prior year's level of 5.6 billion euros. However, 766 million euros were contributed by the Chinese market, up 16.4 percent year-on-year, reflecting double-digit sell-out growth in both wholesale and retail, marking the beginning of "quality growth" in the market, said the company in its report.
Based on data from global market research provider Euromonitor, China's sportswear market is expected to surpass the 700 billion yuan ($95.75 billion) threshold in 2027, reaching an estimated 746.2 billion yuan, with a compound annual growth rate of 11.91 percent in 2022-27.
The robust growth projection is backed by the country's expanding middle-income group, which is expected to reach over half the overall population by the end of 2030, according to data from the Development Research Center of the State Council, China's Cabinet.
Amid China's efforts to spur domestic consumption, and consumers' growing attention to specialized sports, heightened health consciousness and a variety of urban fitness options, the sportswear market in China is "growing, broad and attractive", the International Trade Administration said in its market insight report.
"Against the backdrop that consumption is given more focus to boost the nation's economy, there have been plenty of cases reflecting companies' increasing innovative efforts in recent years to attract more consumers, with their marketing departments having already achieved great success, such as Luckin Coffee," said Long Chaocan, an investment consultant with China Galaxy Securities Co Ltd.
"For companies, adding surprising elements into consumer goods, especially with social media influence being so strong, has become a popular way to ignite consumers' desire."
As sportswear brands aim to leverage the huge market potential of China, they tend to place Chinese localization as a major strategy with more Chinese elements infused into their collections. For instance, the idea of guochao, a fashion trend incorporating traditional Chinese culture and style, prevails in the designs of many companies.
Adidas will also incorporate more Chinese elements into its products by deepening cooperation with local cultural organizations, such as the China Literature and Art Foundation, Gulden said.
Drawing inspiration from the essence of Chinese culture, he said the company will design more product series infused with rich Chinese characteristics and elements, showcasing the charm of Chinese culture to consumers not only in China but also around the world.
"China boasts a large number of talented designers and we are dedicated to assisting Chinese designers in their journey to the global stage because of their exceptional talent. I believe they will have a bright future because this aligns with the direction in which the world is progressing, and we want to follow this trend," Gulden said.