9-yr-olds apologize, staff fired after horrid bullying
By Wang Xiaoyu | China Daily | Updated: 2023-09-27 09:49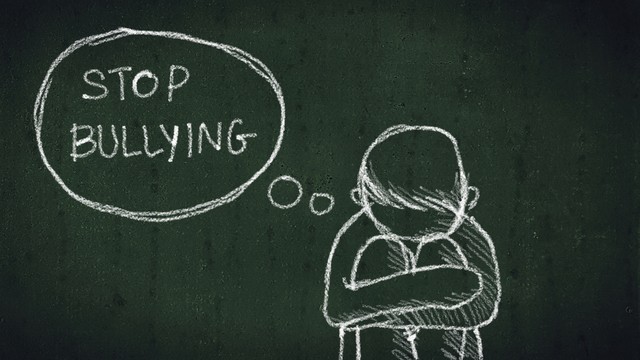 Two primary school students in Datong, Shanxi province, who bullied and physically assaulted a fellow classmate have been ordered to receive psychological counseling and behavioral correction, and several managers and teachers at the school have been fired after their horrid actions riled the internet, local authorities said on Tuesday.
Xinhuanghe, an online news outlet, reported on Saturday that a father discovered that his 10-year-old son at Dacheng Bilingual School had been assaulted by two other students — both aged 9 — for about two years.
"My kid said that they often beat him and forced him to lick their genitals and anus. They even used their genitals to violate my son," the father was quoted as saying.
During a negotiation with the two students, their parents and school administrators earlier this month, the father said that the two young offenders admitted to bullying and wrote apologies. But the father's request to have the school management and the parents make public apologies was to no avail.
The incident caused a stir online as netizens said they were shocked by the horrific bullying on campus. It also triggered discussions on intensifying a crackdown on campus bullying and stepping up mental health services for juveniles.
The education bureau of Datong said on Saturday that a joint task force comprised of education, public security, supervision and judicial authorities had begun investigating the case.
On Tuesday, the task force said in a statement that the two students who committed the bullying have been given warnings and ordered to undergo psychological counseling and behavioral correction. Their guardians have also been reprimanded and ordered to receive training on family education.
It added that the principal of the school, two vice-principals, the supervising teacher of the class where the bullying happened and the teacher responsible for taking care of students' daily lives in the class have all been dismissed. The school is also required to reduce its enrollment for next year.
The task force added that the two bullies and their guardians have been ordered to apologize to the 10-year-old boy and his guardians. Efforts are also underway to care for, comfort and give psychological counseling to the abused student and his parents.
Zhao Li, a lawyer at Jingsh Law Firm, said that the case has drawn widespread attention because what these young offenders did has shattered normal perceptions of children's morality.
"But it remains an extreme and rare case," Zhao said.
Despite some calls for harsher punishment for the two boys, Zhao said that China's Criminal Law and Public Security Administration Punishments Law set the cutoff age for legal responsibility for most crimes at 14.
He added that schools that receive children, as opposed to teenagers, are expected to maintain higher responsibility in educating and taking care of juveniles, including providing psychological counseling.
"In this case, the campus bullying had happened for a long period, suggesting loopholes in school management," he added.
Also on Tuesday, the Shanxi Provincial People's Congress unveiled details of a newly revised regulation on the protection of minors in the province, which will come into effect on Jan 1.
The regulation addresses topics such as mental health education for minors and the prevention of campus bullying. It emphasizes that school principals bear the primary responsibility for protecting underage students.