China's industrial profits rebound in Aug
By Ouyang Shijia | chinadaily.com.cn | Updated: 2023-09-27 10:40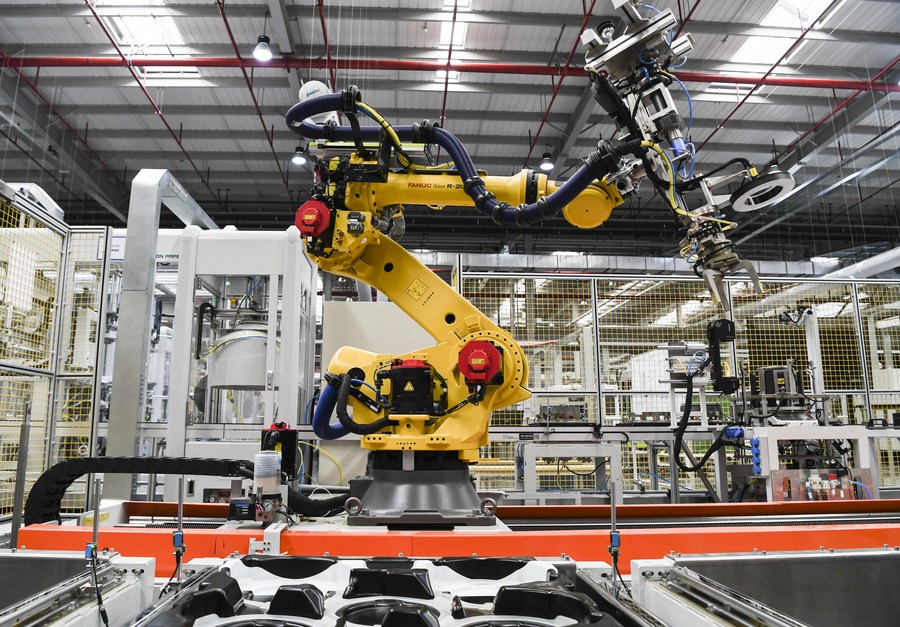 China's industrial profits increased in August for the first time in a year, signaling the economy continues to be on the recovery path amid a raft of supportive policy measures.
Data from the National Bureau of Statistics showed on Wednesday that industrial enterprises with annual revenue of at least 20 million yuan ($2.7 million) each saw their total profits jump 17.2 percent year-on-year in August after a 6.7 percent decline in July.

Wei Ning, a statistician at the NBS, attributed the improvement in industrial profits to the steady rebound in industrial production and improved corporate profitability with a series of stimulus measures taking effect gradually.
For the January-August period, industrial firms' profits fell 11.7 percent year-on-year to 4.66 trillion yuan, narrowing from the 15.5 percent drop in the first seven months, the bureau said.
Among the 41 major industrial sectors surveyed, 30 saw improvements such as accelerated growth, narrowed profit declines or year-on-year growth in their profits during the first eight months.
During the January-August period, profits recorded by industrial firms that offer supply of electricity, heat, gas and water grew by 40.4 percent year-on-year, up from the 38 percent rise in the first seven months.
Meanwhile, profits recorded by mining firms and manufacturing companies shrank by 20.5 percent and 13.7 percent, respectively, in the first eight months, compared to the 21 percent decline and 18.4 percent contraction in the first seven months.
Notably, profits of equipment manufacturing enterprises rose by 3.6 percent on a yearly basis during the January- August period after a 1.7 percent growth during the first seven months.
Profits of electrical machinery manufacturing firms and auto companies jumped 33 percent and 2.4 percent year-on-year during that period, respectively.