State Grid Taizhou Power Supply Company revitalizes remote village
chinadaily.com.cn | Updated: 2023-09-27 13:48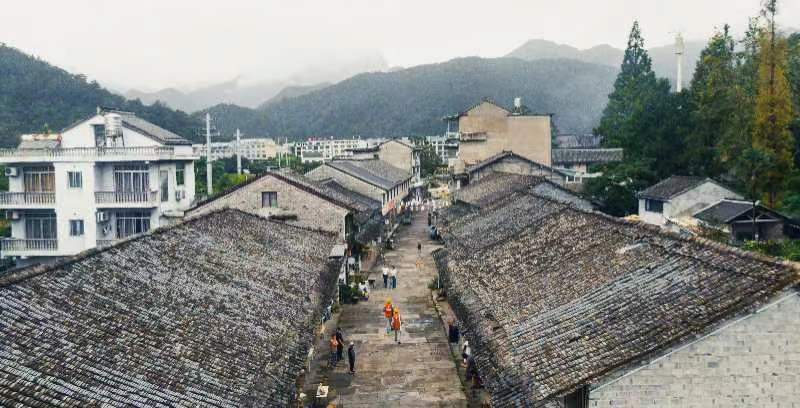 In the mountainous village area of Huangyan district, Taizhou, Zhejiang province, the fields are picturesque with vibrant colors, and the fertile land is full of vitality during this season. It was under this enchanting backdrop that farmers celebrated their sixth harvest festival on Saturday.
To make the event even more successful, the State Grid Taizhou Power Supply Company made good use of digital tools, such as live-streaming for both retail and wholesale, in its flagship public welfare project "Power of Love Supermarket".
The staff members encouraged farmers to pay more attention to the brand construction of their signature agricultural products and expand the sales channels for their chestnuts, kiwis, citrus fruits and water bamboo.
It is reported that the "Power of Love Supermarket" is a key public welfare project under the framework of State Grid's cultural and educational cultivation project in rural areas, and is also an innovative measure of State Grid to serve rural revitalization.
Since 2022, with the joint efforts of the government of Yutou town in Huangyan district and State Grid Taizhou Power Supply Company, the first "Power of Love Supermarket" in Taizhou has been established in Jinlang village of Huangyan district.
Villagers can earn bonuses and exchange goods by participating in activities such as practicing the new era of civilization and protecting the ecological environment.
Since the operation of the supermarket, staff members have organized a total of 13 activities, and recruited more than 120 volunteers, resulting in a direct saving of thousands of yuan in expenses.
This has increased the villagers' participation and sense of achievement in rural revitalization, laying a solid foundation for building a harmonious countryside with civilized manners, good family traditions and hospitable folk customs.
Currently, State Grid Taizhou Power Supply Company is extending the scope of their services under the theme of rural revitalization, which use tailor-made electricity plans based on the local electricity consumption characteristics in agricultural production and are prepared to provide targeted services to support the farmers' autumn harvest.