China introducing innovative reforms in pilot free trade zones
By Zhong Nan | chinadaily.com.cn | Updated: 2023-09-27 16:47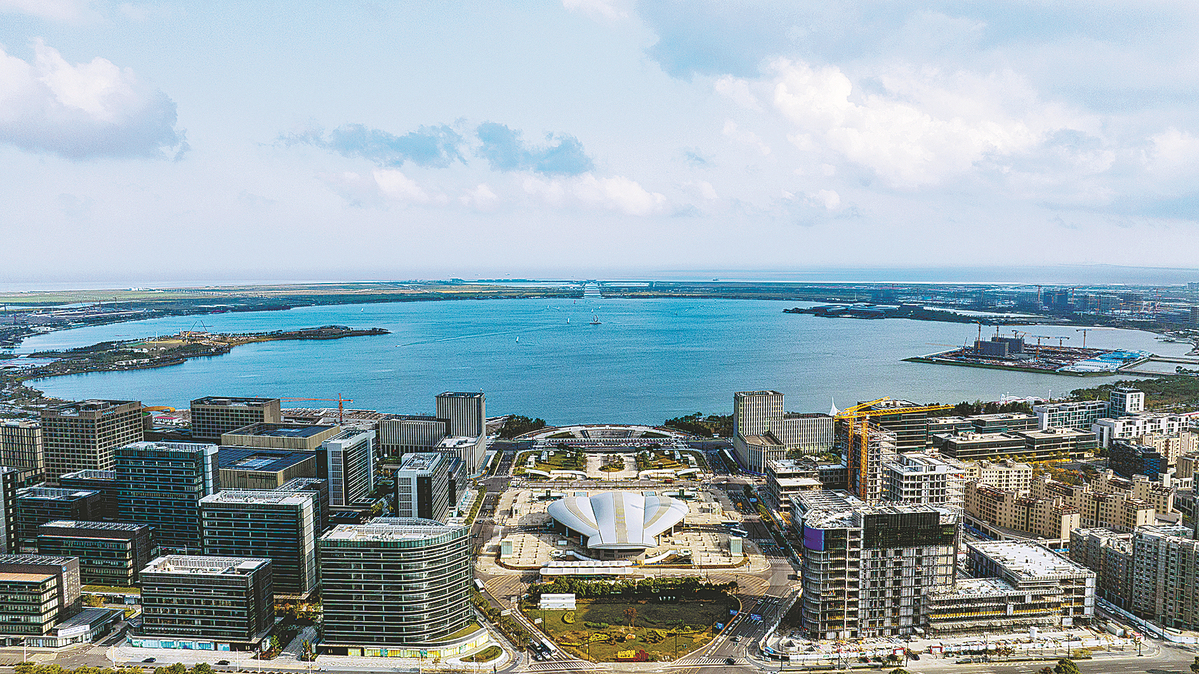 China will introduce a series of pioneering and integrated reform measures in key areas, including trade, investment, finance and cross-border data flow, within its 21 pilot free trade zones, said a senior government official on Wednesday.
Speaking at a press conference in Beijing, Sheng Qiuping, vice-minister of commerce, said these measures are aimed at supporting China's FTZs in aligning with high international economic and trade standards, deepening institutional openness and fostering innovation and development across the entire industry chain.
As the negative list for foreign investment access within China's FTZs has already eliminated restrictions in the manufacturing sector, Sheng emphasized that the next focus would be on expanding openness in the service industry within the FTZs.
He said that the Ministry of Commerce will collaborate with relevant government branches to promote the reasonable reduction of the negative list for foreign investment access within the FTZs. Additionally, they will work on introducing a negative list for cross-border trade in services, paving the way for nationwide expansion in the next stage.
Highlighting China's FTZs have harmonized with international standards in trade, investment, finance, shipping, talent and other areas, Sheng said they have introduced numerous fundamental and groundbreaking reforms as well as opening-up measures, leading to several landmark and pioneering institutional innovations.
Despite covering less than 0.4 percent of the national territory, China's 21 FTZs contributed 18.1 percent of its foreign direct investment and 17.9 percent of the country's foreign trade value in 2022. These figures increased to 18.4 percent and 18.6 percent, respectively, in the first half of 2023, according to data released by the Commerce Ministry.