Logistics firm Cainiao seeks IPO in Hong Kong
By FAN FEIFEI | China Daily | Updated: 2023-09-28 09:18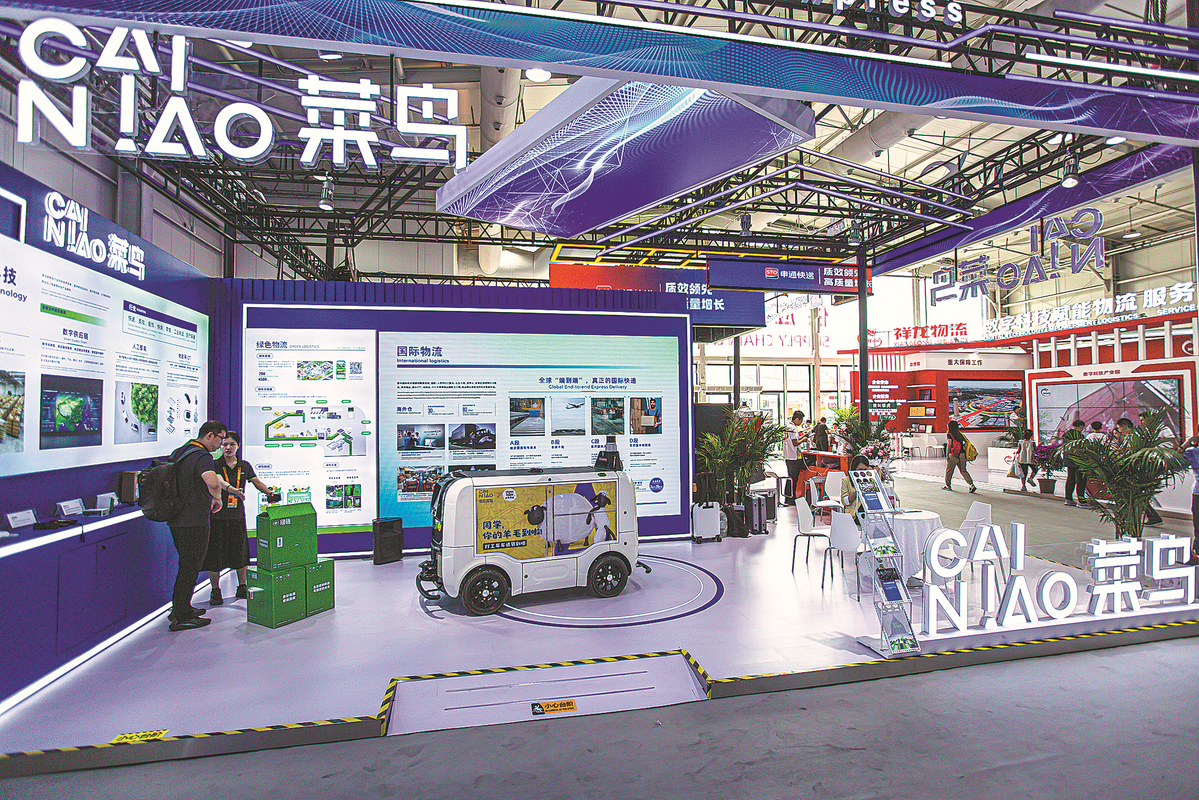 Cainiao Smart Logistics Network Ltd, a unit of Chinese tech heavyweight Alibaba Group Holding Ltd, has officially filed its application for an initial public offering on the Hong Kong bourse, as the company steps up efforts to build logistics networks across the globe and boost its delivery efficiency.
Industry experts said the move will make Cainiao the first Alibaba business unit to go public after Alibaba said that it would split into six business groups, each with the ability to raise external funding and seek its own IPO, representing the most significant reorganization in its 24-year history.
CITIC Securities, Citibank and JPMorgan are joint sponsors of the offering, according to the prospectus filed by Cainiao. Founded in 2013, Cainiao, which handles logistics and parcels for merchants both in China and abroad, said in its prospectus that its revenue rose 34 percent year-on-year to 23.2 billion yuan ($3.18 billion) in the second quarter.
The company's cross-border parcel volume exceeded 1.5 billion units in fiscal year 2023, with its global network spanning 200 countries and regions. Funds raised in the IPO will likely be channeled into further developing its international logistics network as well as enhancing technological innovation capabilities, Cainiao said.
Alibaba had said in a filing on Tuesday night that it plans to list Cainiao in Hong Kong. It had submitted a spin-off proposal to the Hong Kong bourse, and received authorization to proceed, the company said. However, financial terms — such as the size of the offering — have not been finalized.
Alibaba will continue to hold more than 50 percent of the shares of Cainiao after the spinoff, and retain it as a subsidiary, it said. The company currently owns a 69.54 percent stake in Cainiao.
Meanwhile, Cainiao and AliExpress, Alibaba's business-to-customer platform, announced the launch of a five-day global delivery service on Tuesday. Consumers in the United Kingdom, Spain, the Netherlands, Belgium and South Korea will receive their parcels within five working days of placing an order on AliExpress.
The move will speed up deliveries by an average 30 percent compared to the industry standard. Cainiao said the service will cover more countries and regions in the future.
The IPO is expected to further enhance Cainiao's competitiveness and profitability in the fiercely competitive logistics industry, while attracting more investors and partners, said Mo Daiqing, a senior analyst at domestic consultancy Internet Economy Institute.
Cainiao's IPO plan comes after Alibaba announced a major leadership reshuffle, with Daniel Zhang handing over the role of Alibaba's chairman to Joseph Tsai and the CEO role to Wu Yongming.
Lu Zhenwang, CEO of Shanghai-based Wanqing Consultancy, said Cainiao is accelerating steps to build a leading smart logistics network and expand its presence in the upstream and downstream segments of the logistics and distribution sector.
"Establishing logistics and delivery networks in overseas markets will help safeguard the stability of supply chains and boost the development of the cross-border e-commerce industry," Lu said.