China Eastern Airlines signs deal to purchase another 100 C919 aircraft
By WANG YING in Shanghai | chinadaily.com.cn | Updated: 2023-09-28 20:03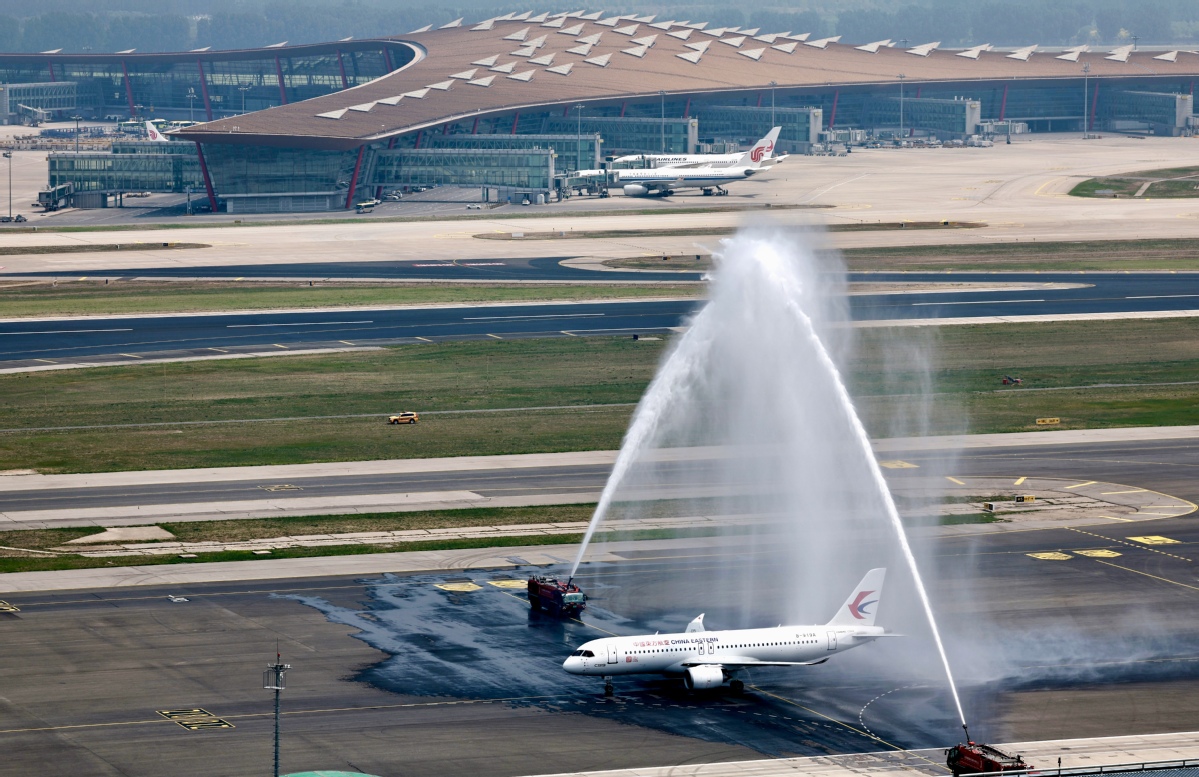 China Eastern Airlines, the C919 China-made passenger aircraft's first global customer, announced Thursday to ink a deal with C919's manufacturer Commercial Aircraft Corp of China to buy another 100 C919 aircraft, the largest single order in the history of the homemade jet, according to the Shanghai-based carrier.
The newly placed orders will be delivered between 2024 and 2031. Among them, five jets will be delivered in 2024, then ten aircraft per year are to be delivered between 2025 and 2027, then 15 C919s annually from 2028 to 2030, and finally 20 jets in 2031, said China Eastern in a press release to media on Thursday.
C919 is the nation's first self-developed trunk liner adopting international airworthiness standards and owning independent intellectual property rights, comparable to the Airbus A320 and the Boeing B737 series.
Prior to the additional 100 jets, China Eastern signed a contract to purchase five C919s in 2021.
The very first C919 was delivered to China Eastern on December 9, 2022, and the aircraft accomplished the maiden commercial flight from Shanghai Hongqiao International Airport to the Beijing Capital International Airport on May 28. China Eastern received the second C919 on July 16.
The two jets have conducted 867.19 hours of commercial operation, and safely carried more than 35,000 passenger trips as of September 26.
With the delivery of the new batch of C919s, China Eastern will put these aircraft mainly to the key markets, as well as important business hubs and major tourism markets, according to China Eastern.
wang_ying@chinadaily.com.cn