Malaysia looks to learn from China's development
By WANG QINGYUN | China Daily | Updated: 2023-09-29 06:47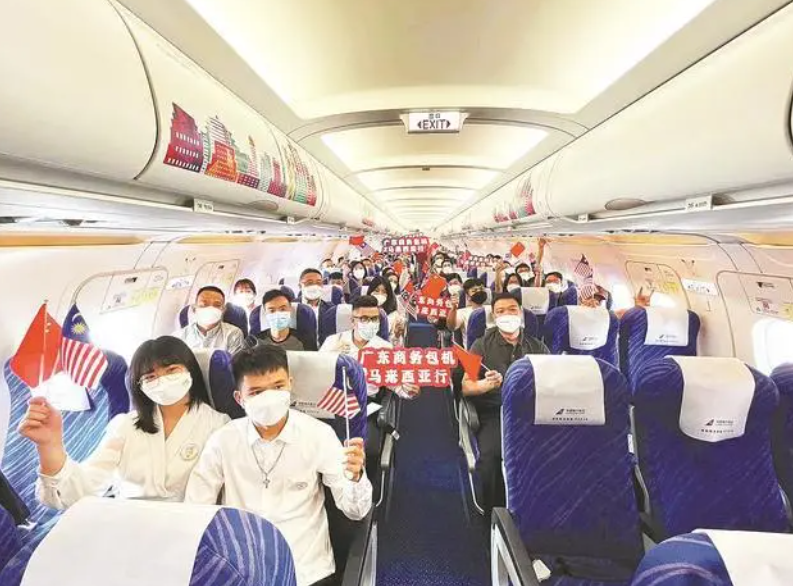 Malaysia, which is enjoying new opportunities for growth by participating in the Belt and Road Initiative, looks forward to learning more from the success of China's development over the past decades, said Johari bin Abdul, speaker of Malaysia's Dewan Rakyat, the lower house of parliament.
For Malaysia, a country abounding with rivers, the BRI serves as "another river" to promote the country's transportation and boost local economy, Johari said.
He cited the construction of the East Coast Rail Link, or ECRL, which is undertaken by China Communications Construction Company, to make his case.
Stretching along the east coast of Peninsular Malaysia, the more than 600-kilometer railway is a flagship project of BRI cooperation.
The railway is expected to run through the states of Kelantan, Terengganu and Pahang and connect Port Klang on the west coast.
"The east coast of the peninsula has been comparatively not as advanced as the west coast because of the absence of good roads … With the introduction of the ECRL, we believe there will be more commercial activities and more tourism activities," Johari said.
The project is now 50 percent completed, and its full completion "is going to be on time", the Dewan Rakyat speaker said in an interview with China Daily during his weeklong visit to China that concluded on Thursday.
Johari attended the opening ceremony of the Asian Games in Hangzhou, Zhejiang province, and held talks with Zhao Leji, chairman of the Standing Committee of the National People's Congress, in Beijing.
Malaysia is among the first countries to have supported and joined the BRI. The country's prime minister attended both the first and second Belt and Road Forum for International Cooperation held in Beijing in 2017 and 2019.
Speaking of Malaysia's relations with China, Johari told China Daily he is confident that bilateral ties will continue to develop with a strong momentum.
Ties celebrated
This year marks the 10th anniversary of the comprehensive strategic partnership between China and Malaysia, and the two countries will witness the 50th anniversary of the establishment of diplomatic relations next year.
"We believe in each other. We trust each other," Johari emphasized. "That trust grows stronger every day. And we're not turning back," Johari said.
He said his country hopes to strengthen cooperation with China in the renewable energy sector to tackle climate change.
Another area of bilateral cooperation that "could be put high on the agenda" is food security, Johari said, adding that Malaysia expects to work more closely with China over the development of artificial intelligence.
Malaysia looks forward to nurturing more future leaders and entrepreneurs in these three sectors by sending more of its students to study in China, he said.
Johari also spoke highly of China's drive to eradicate absolute poverty. The fact that nearly 800 million people in China were lifted out of poverty within five decades "is something that is unthinkable".
Poverty reduction in China was pressed ahead with "a lot of courage", Johari said, adding that China's efforts to pursue balanced growth among different regions are an experience worth learning from.
wangqingyun@chinadaily.com.cn