Chinese modern fashion shines in Paris
By Zheng Wanyin in London | chinadaily.com.cn | Updated: 2023-10-02 00:40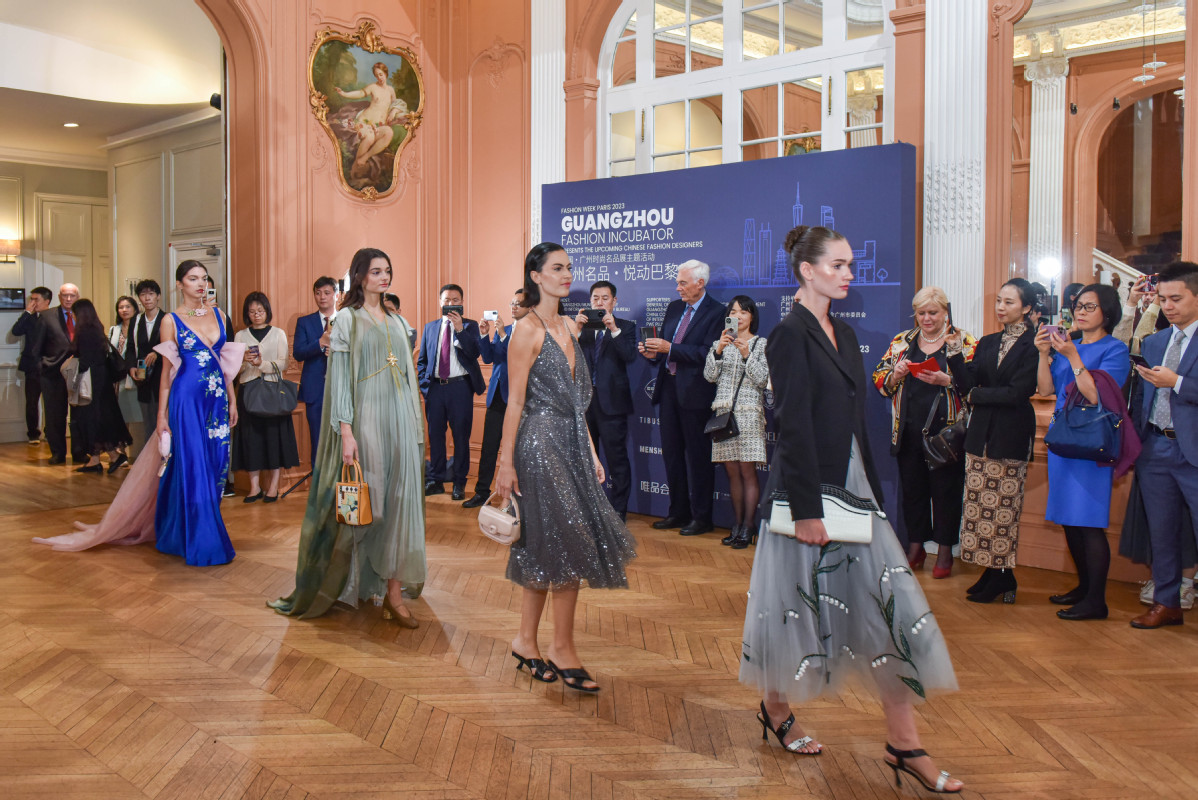 Twelve fashion houses from Guangzhou, the capital of South China's Guangdong province, debuted their collections of ready-to-wear clothing, accessories, Chinese traditional styles and avant-garde designs on Tuesday at Paris Fashion Week, an event running in the French capital until Oct 3.
The landing of Guangzhou design in Paris represents the city's effort to promote its fashion industry globally. Guangzhou has always excelled in major fashion sectors, including apparel, leather goods, beauty and cosmetics, jewelry and accessories and more, and its municipal government now plans to further advance the industry.
According to a three-year action plan revealed last year by Guangzhou Municipal Industry and Information Technology Bureau and Guangzhou Municipal Commerce Bureau, Guangzhou aims to have 20 renowned fashion designers, 20 well-known fashion brands and 20 flagship fashion stores in the city by 2024, with the market cap reaching trillion yuan.
The presence of Guangzhou collections in Paris is also a prelude to the celebration of the 60th anniversary of the establishment of diplomatic ties between China and France next year.
To enhance exchanges between Chinese and French fashion communities, delegates from Guangzhou also met with representatives from leading fashion schools, fashion houses and international brands based in Paris, with presentations, conferences and round-table talks taking place from Sept 25 to 27.