Doubts about US-EU data deal arise
By LIU JIANQIAO | CHINA DAILY | Updated: 2023-10-02 08:46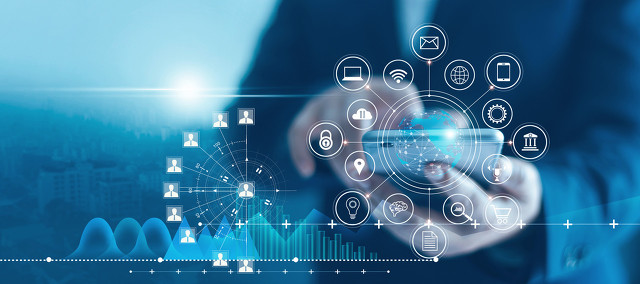 Experts and lawmakers are questioning the effectiveness of a new agreement between the European Union and the United States over the privacy of people's personal information that gets pinged across the Atlantic, saying the pact is like "old wine in new bottles".
It was the EU's third attempt to get a definite agreement on data transfers with the US, following two previous failed agreements, namely the EU-US Safe Harbor Framework and the EU-US Privacy Shield Framework.
Xie Maosong, a senior research fellow at Tsinghua University's National Strategy Institute, said the new deal is not effective in responding to European countries' concerns over privacy leakage, as it fails to address the broader issue of the US government's access to personal data in the name of national security.
"The framework is like 'old wine in new bottles', which is doing the same thing repeatedly and yet expecting a different result. They already have 'Harbors', 'Shields' and 'Frameworks', but no substantial change in US surveillance law," he said.
"There are only some minor amendments in the new agreement, but the US won't address the EU's key demands for privacy protection."
The EU said the July pact aims to "ease European concerns about electronic spying by American intelligence agencies", and seeks to end the legal uncertainty plaguing thousands of companies that transfer personal data. US President Joe Biden welcomed it, calling it a "joint commitment to strong data privacy protections".
But Xie said that what ultimately constitutes as national security data will be defined by Washington, and so US intelligence agencies can circumvent the constraints proposed in the agreement to use EU citizens' data for surveillance purposes.
The move was also criticized by some European activists who have been challenging such data transfer deals in the past.
"It (the July pact) does not provide any meaningful safeguards against indiscriminate surveillance conducted by US intelligence agencies," Birgit Sippel, a member of the European Parliament, said."This lack of protection leaves Europeans' personal data vulnerable to mass surveillance, undermining their privacy rights."
The US has an ignoble history in spying on other countries, even on its own allies.
According to a 2015 internal probe by the Danish Defense Intelligence Service, the US National Security Agency used Danish information cables to spy on senior officials in Sweden, Norway, France and Germany, including then-German chancellor Angela Merkel.
"The US always puts its national security in first place and in pursuit of its security, and it would also not hesitate to sacrifice the interests of others," Xie said.
He also said the EU is trying to strengthen strategic autonomy to protect privacy. "In recent years, some US tech giants have been penalized by European regulators over privacy breaches, reflecting the EU's struggle against the US' digital hegemony," he said.
"Only when the US stops its surveillance on other countries out of its interests can it truly safeguard a free trans-Atlantic data flow and protect European privacy."
Agencies contributed to this story.