World Bank projects 5.1% growth for China in 2023
Xinhua | Updated: 2023-10-02 15:23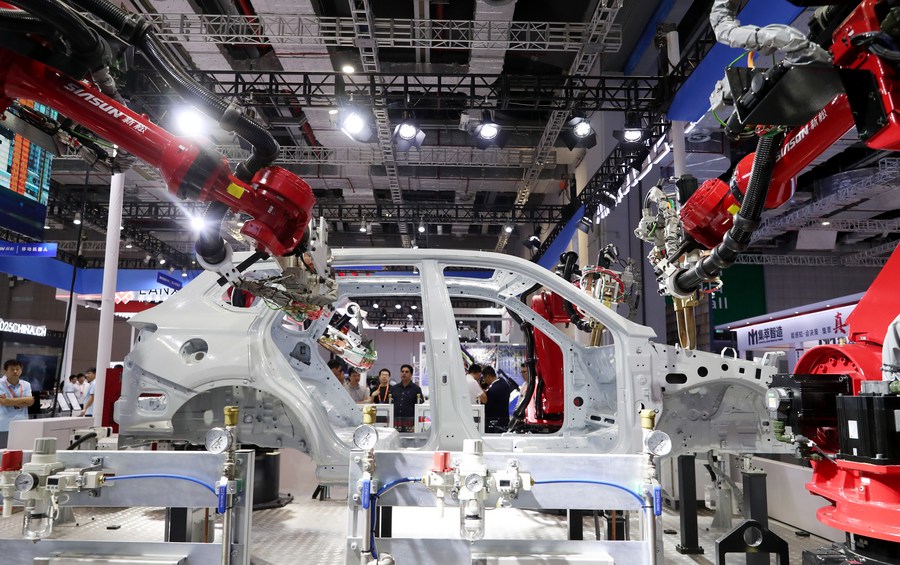 WASHINGTON -- The World Bank on Sunday projected a 5.1 percent growth for the Chinese economy in 2023, according to its newly released East Asia and Pacific Economic Update.
"China has remarkable strengths," Aaditya Mattoo, chief economist for the World Bank's East Asia and Pacific, told a press briefing in response to a question from Xinhua.
"It has shown its great depth in manufacturing, but not just in basic manufacturing, (also) the kind of innovative manufacturing to which China is breaking in, the kind of human capacity that's being created in China," said the economist.
Mattoo noted that China plans to assure a better quality of growth and does not just think of how growth can be accelerated in the short term.
"How much China is going to grow is a less interesting question than how China chooses to grow," he said.
According to the outlook, growth in the East Asia and Pacific region this year is higher than the average projected for all other emerging markets and developing economies.
It is expected to remain strong at 5 percent in 2023 but will ease in the second half of 2023 and is forecast to be 4.5 percent during 2024, the report showed, adding that China's economy is projected to be 4.4 percent in 2024.
"The East Asia and Pacific region remains one of the fastest growing and most dynamic regions in the world, even if growth is moderating," said World Bank East Asia and Pacific Vice-President Manuela V. Ferro.
"Over the medium term, sustaining high growth will require reforms to maintain industrial competitiveness, diversify trading partners, and unleash the productivity-enhancing and job-creating potential of the services sector," Ferro said.