Novelty is the spice of life
By YU RAN in Shanghai | China Daily Global | Updated: 2023-10-13 08:39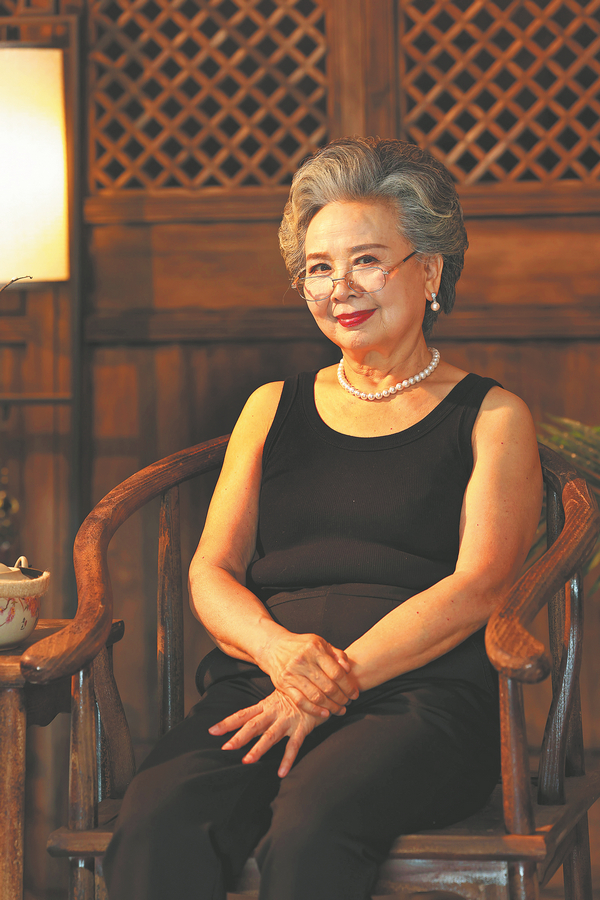 Senior product model Yang Guang in Shanghai finds why retirement hasn't slowed her down
Unlike most septuagenarians in China, who spend their time looking after their grandchildren and taking life easy, Yang Guang still works one week every month.
Since 2015, the 76-year-old has been leaving her home at 6:30 am to board a high-speed train from Shanghai to Hangzhou in neighboring Zhejiang province at 7:30 am. After making not one or two but four transfers, she finally begins work at around 10 am, ends her day at around 7 pm, and then takes the train back to Shanghai.
But it's not just the hectic work schedule that is so unusual for someone of her age. Yang's job is even more unusual, as she is a product model for Taobao, China's largest online marketplace.
Being a model for Taobao is starkly different to being a fashion model. Because of the massive number of products that need to be shot, Yang spends seconds in each dress before putting on the next. During those few seconds, she transitions from standing poses, to using props and sitting positions, to show each outfit in a wide variety of poses.
"Why do I continue to work? Because trying new things excites me. The internet is a new frontier, and I don't want to be left behind by the times," Yang says.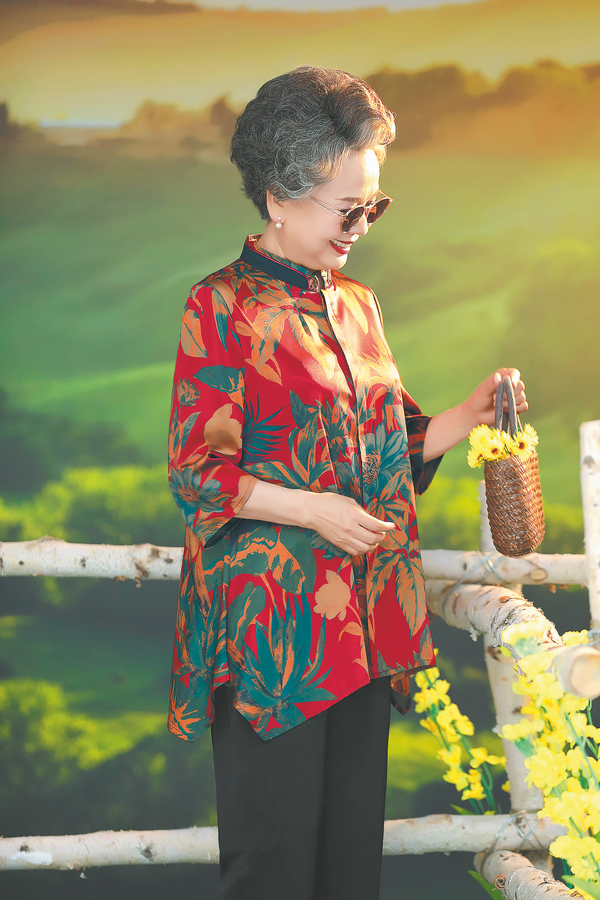 She says that her work, although exhausting at times, is deeply gratifying.
"I still remember my first photo shoot. I spent three hours on the makeup, and by the time it was done, I was completely exhausted. However, the moment I stepped in front of the camera, all my fatigue disappeared. It was as if I transformed into a different person, full of energy and spirit," she recalls.
But then Yang is no stranger to the spotlight. When she was 18, she joined a musical theater troupe in Hunan province. Despite challenges resulting from family issues, she rose to become its lead actress. Twenty years later, when her husband relocated for work, she transitioned into working in higher education, taking on support roles at a university.
Fueled by her passion for the performing arts, Yang not only excelled at her administrative duties but also channeled her energy into teaching and mentoring students in the university's performing arts group.
"Even though I couldn't directly pursue a career in the performing arts, I managed to connect with the world of performance through my teaching. Watching my students take the stage has been my way of staying connected to the performing arts," she says.
After retiring in 2002, Yang and her family moved to Shanghai, where she found herself singing I Love You, China at a concert organized by the neighborhood committee. She also took part in a skit titled The Wedding Dress, which won her a major award at the 9th China Arts Festival.
In 2006, as her reputation grew within the community, Yang started receiving offers to do commercials, and even television dramas. In 2015, as offers to become a product model began streaming in, and always being eager to try new things, she jumped at the opportunity.