Lang Lang's latest to be released next year
By Chen Nan | chinadaily.com.cn | Updated: 2023-11-10 15:03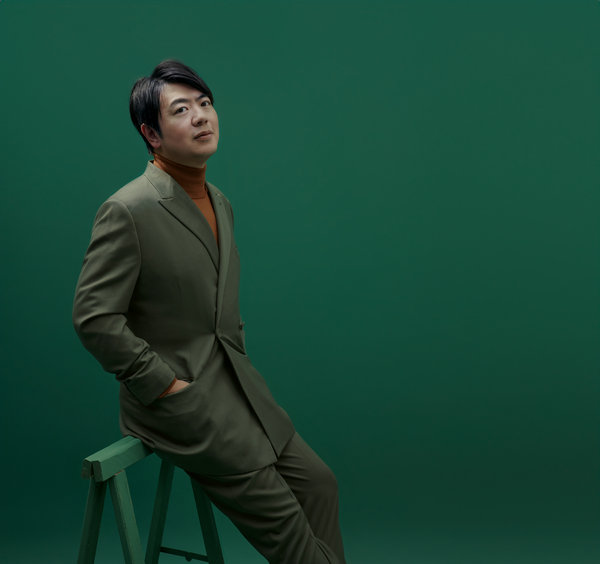 Lang Lang will release his latest recording, Lang Lang — Saint-Saens, under the Deutsche Grammophon label on March 1.
The pianist will be playing with his wife, pianist Gina Alice Redlinger, the Gewandhausorchester Leipzig, which was founded in 1743, and conductor Andris Nelsons for this new recording.
The core of the album is based around two pieces by the composer; the Carnival of the Animals for two pianos and orchestra, and the virtuoso Piano Concerto No 2.
Lang's decision to open with a composition that has enchanted generations of young listeners and introduced millions to classical music reflects his mission to encourage children to enjoy the genre.
"Many of us remember Saint-Saens' famous Carnival of the Animals from childhood. There are a lot of clever ideas underneath all the fun. He's making a real statement, but in a very humorous way," says the pianist. "And of course it was wonderful to record it with my wife."
For Redlinger, the sessions were a personal milestone. "I have admired both Andris Nelsons and the Gewandhausorchester for years," she says. "Working with them was a great honor, and I wanted to give my best and enjoy every moment. Practicing and recording this piece with Lang Lang felt like another dimension of communication, and I am truly grateful for the opportunity."
Lang calls the Piano Concerto No 2 a "magnificent but underrated romantic masterpiece".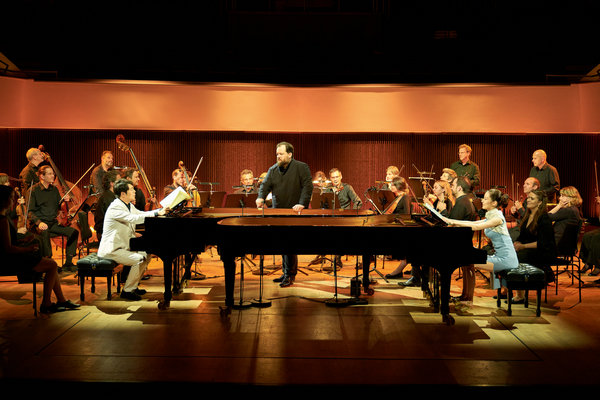 "I have always liked this piece," he says. "The opening is a tribute to Bach and the first movement has slow cadenzas, as well as regular fast passages. The second movement is a scherzo, almost like Mendelssohn's A Midsummer Night's Dream, and the finale is a virtuoso, like Bach and Franz Liszt combined. It's almost an organ concerto, but it also has these delicate French elements."
The recording celebrates the historic association between Leipzig and Saint-Saens, who after premiering Concerto No 2 in Paris in May 1868, held a second performance with the Gewandhausorchester in Leipzig the following October.
Also included are a dozen pieces for solo piano or four hands — a blend of Belle Epoque favorites and neglected gems by female French composers.
"In addition to renowned compositions by Saint-Saens, Ravel, Debussy and Faure, I was able to make a closer acquaintance with music by French women composers for the first time. I have unearthed some real treasures, which I am thrilled to share," Lang says.
He will play both the Piano Concerto No 2 and Carnival of the Animals (with his wife) at London's Royal Albert Hall in London on Nov 23, and later in San Diego on April 12.