Courses, training programs take off as demand rises
By Fan Feifei | China Daily | Updated: 2023-11-13 09:28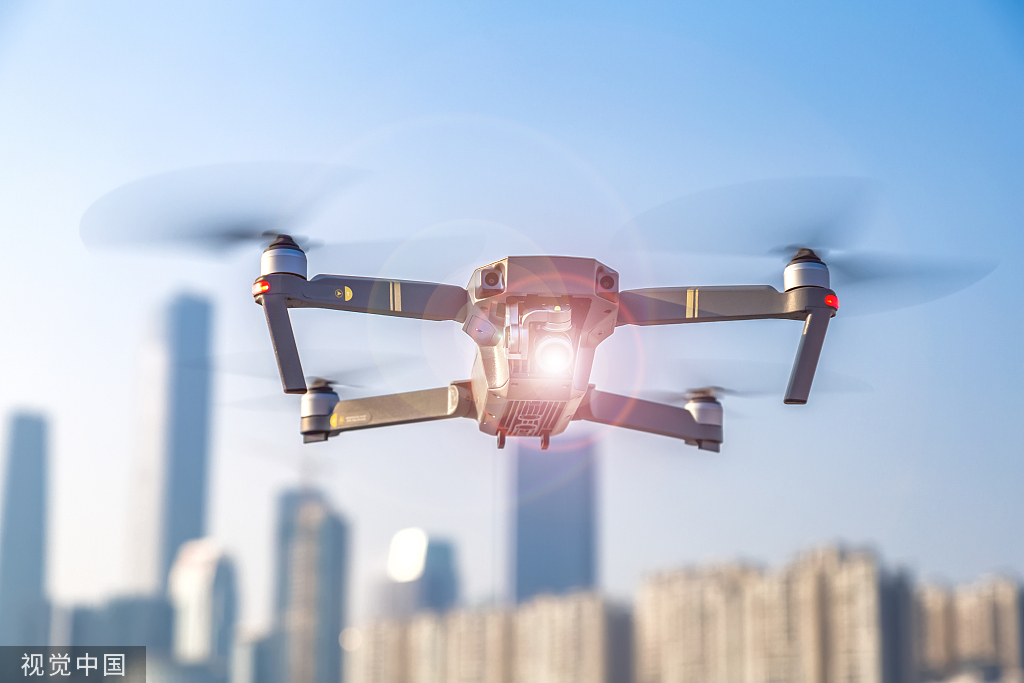 Drones, for which the industry's formal term is "unmanned aerial vehicles", are adding tremendous value to a variety of fields. Along with advances in drone technology, demand for skilled drone operators continues to rise.
Drones have become a new source of income for many farmers, who use them to seed, sprinkle fertilizers and spray pesticides. Licensing pilot operators has become a priority, fueling demand for training schools. And such schools already in operation are providing an array of professional courses and training in drone operations.
Training usually lasts more than 15 days and includes theoretical knowledge about agricultural drones and flight operations, and tests. It could cost over 10,000 yuan ($1,367).
Trained drone operators now find themselves in a market where they could demand, and get, higher pay. Some media reports said specialized operators of sophisticated, industry-level UAVs can earn up to 150,000 yuan per year.
DJI, the world's largest commercial drone manufacturer by market share, has stepped up efforts to provide dedicated training curricula and training services at scale. It has founded the Unmanned Aerial System Training Center, called the UTC, in Hefei, Anhui province. The UTC offers individual and commercial drone operators professional in-classroom and on-the-field training.
Its training courses cover agriculture, aerial photography and filmmaking, security, surveying and mapping. Each program consists of theoretical knowledge, flight operations and industrial applications. Program prices tend to vary depending on drone types and the length of individual courses, said DJI.
Participants need to take part in knowledge and flight tests at the end of each course. Once they successfully pass the tests, they will become eligible to receive UTC certification.
Zhang Xuliang, a drone operator from Lujiang county in Anhui province, said that two years ago, he underwent training in drone operations for about two weeks at the UTC, and after a month of practice he felt fully competent in flying them.
And then, Zhang set up an agricultural machinery firm in partnership with his friends. He also received preferential treatment when he bought drones. In addition, he received policy support for his startup.
"Farmers are in great need of efficient and precision equipment such as drones to improve working efficiency. Promoting related new technologies in rural areas will help pull more and more farmers out of poverty," Zhang said.
His firm now hires more than 10 staff members, and is now going all out to promote the use of drones in spraying pesticides.
XAG Co Ltd, China's largest agricultural drone maker, has trained more than 100,000 professional drone pilots by providing dedicated training curricula and services.
The revenue of China's agricultural drone market will rise from 13.12 billion yuan in 2022 to 15 billion yuan in 2023, according to a report released by Shenzhen, Guangdong province-based research firm AskCI Consulting.
Probably sensing potential demand for related courses, some universities have set up new departments and launched novel programs related to UAVs. For instance, Beihang University in Beijing, formerly called Beijing University of Aeronautics and Astronautics, has established an unmanned aircraft systems and engineering department, placing emphasis on scientific research and management.
Other educational institutions, such as Nanjing University of Aeronautics and Astronautics and Northwestern Polytechnical University, have also set up similar departments and launched drone-focused courses.