China's AI overdrive goes beyond hype to pursue monetization
By Tina Tian, Jonathan Tseng and Frank Wan | China Daily | Updated: 2023-11-13 09:51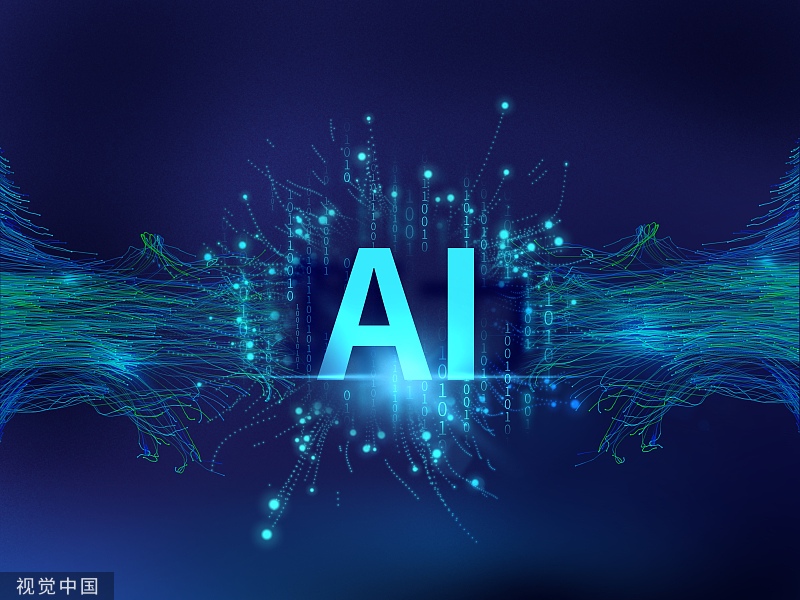 Miaoya, or "fabulous duck", is not a dish you can eat, but its developers are hoping it will prove to be a recipe for profits all the same.
The AI-powered app, developed by Weixu Network Technology, has gone viral in China by making it cheap and easy for users to generate stylized, AI-embellished photos of themselves dressed in office suits, high school uniforms, or ancient costumes.
Users need to first upload more than 20 photos to the app, and then queue virtually for a few hours to get the results. But the quality of the portraits is worth the time and effort, especially for the price: a onetime downloading fee of 9.9 yuan ($1.36), whereas a comparable real-life studio photo shoot could cost upward of 500 yuan.
Chinese consumers may not have easy access to leading platforms like OpenAI's ChatGPT, but that hasn't stopped them from embracing AI technology.
Firms including app makers, productivity software developers and self-driving car companies have all joined the fray by launching AI-powered products or services. But a fundamental question facing the AI sector in China and elsewhere is how these novel and still imperfect technologies can be monetized. It's also a question weighing on the minds of Chinese investors, as the recent AI frenzy in the local stock market cools.
Smart solutions
China faces several challenges in the global AI race. Not least is the United States' ban on exports of the leading-edge semiconductors needed to power the fastest and most advanced AI solutions. The resulting supply chain bottlenecks will be a fixed hurdle for developing better foundation models (large language models like OpenAI's GPT). On the other hand, Chinese firms arguably have an edge over their foreign competitors when it comes to the massive amount of data they are able to access with comparative ease from consumers and other sources in China — although this could change if data privacy rules are tightened or consumers grow less willing to hand over their personal data.
To see big data being put to work in China, consider autonomous vehicles. In the Beijing suburb of Yizhuang, a sprawling 60-square-kilometer area south of the city center, a fleet of taxis operated by Baidu Inc picks up and drops off passengers just like a normal taxi ride. The main difference is that the human in the driver's seat is not a driver, but a "safety supervisor" who only touches the steering wheel when absolutely necessary. According to Baidu, its robo-taxi service has offered more than 3.3 million rides in China. And now the service is in the midst of a technological upgrade: the tech giant has recently started deploying fully autonomous taxis — with no human staff inside — in four cities including Beijing.
New gold rush?
Dazzling applications aside, AI developers need to eventually turn a profit to grow a sustainable industry. While there are many differences between the global AI rush in 2023 and the California gold rush in 1848, one thing is similar: selling "picks and shovels" is the surest way to make money. Hardware is the prerequisite to building and deploying AI applications.
For now, hardware makers offer the most visibility in how to turn AI-related demand into profits. Although Chinese mainland's graphic processing units can't compete with those from overseas suppliers, manufacturers of servers and printed circuit boards may see increasing demand driven by the shift to AI solutions. At the infrastructure layer, the growing need for training and running LLMs will benefit hyper-scalers, or firms that provide large-scale data centers or cloud servers where these exponentially growing calculations will take place.
Road ahead
Governments will also have a big say in how quickly AI rolls out. So far, Chinese policymakers have generally been supportive of the AI boom boosting economic productivity. The government recently introduced regulations on generative AI, becoming one of the first countries in the world to regulate the nascent technology. The rules are in general less strict than some expected. But there are still questions over how the authorities will regulate the sector as it matures and develops.
Finally, compared with hardware, the monetization path for software companies is less clear. In market segments facing intense competition, like consumer apps, copycats will put downward pressure on profit margins for innovators who shoulder huge computing costs. Chinese consumers may be less willing to pay for software solutions than their counterparts in the US or other markets. Despite these risks, we believe China's AI consumer apps may be better placed to monetize than enterprise apps, given the size and ease of access to the consumer base, and how accustomed people are to adopting new digital solutions. There may, of course, be unique setbacks along AI's development path in China, but these are a feature, not a bug, of innovation.
The views do not necessarily reflect those of China Daily.
Tina Tian is an analyst and portfolio manager at Fidelity International, a global asset manager. Jonathan Tseng is a senior analyst and Frank Wan is an investment analyst at the company.