EHang ready to fly urban operations
By FAN FEIFEI | China Daily | Updated: 2023-11-13 10:09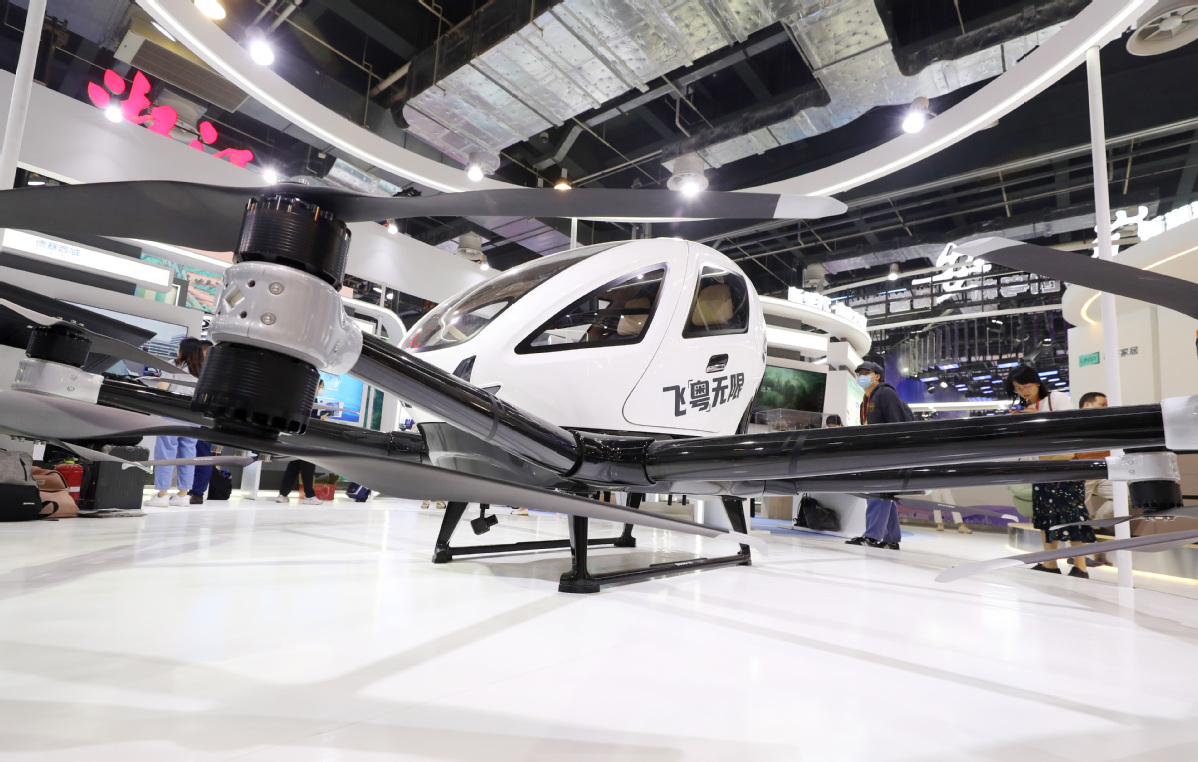 EHang Holdings Ltd, a Chinese autonomous aerial vehicle technology platform company, is ratcheting up efforts to bolster commercial operation of electric vertical takeoff and landing aircraft in the fields of aerial tourism, passenger transportation and logistics.
The company recently inked a strategic partnership with the Hefei municipal government in East China's Anhui province to jointly develop a low-altitude economy ecosystem in Hefei.
EHang will launch the regular operation of its unmanned aerial vehicles in Luogang Central Park in Hefei. The Hefei municipal government plans to provide EHang with $100 million-worth support for coordinating or facilitating purchase orders of no less than 100 units of the EH216 series of UAVs and financing aid, the company said.
EHang intends to set up its regional headquarters in Hefei to promote UAV production, sales and operations, and accelerate the adoption of urban air mobility in the area.
The move came after EHang announced on Oct 13 that its self-developed passenger-carrying UAV EH216-S had obtained the world's first type of certificate officially issued by the Civil Aviation Administration of China.
This demonstrates that the EH216-S model design fully complies with the CAAC's safety standards and airworthiness requirements, and that its two-seater air taxi is qualified for conducting passenger-carrying UAV commercial operations.
As the world's first certification for unmanned eVTOL, the EH216-S not only sets a benchmark for the airworthiness certification of innovative eVTOLs in China and overseas, but is also a milestone for commercial operations of urban air mobility, the company said.
Hu Huazhi, founder, chairman and CEO of EHang, said they will launch commercial operations of the EH216-S passenger-carrying UAV system, prioritizing safety above all.
Autonomous passenger-carrying air taxis have the power to transform everyday life in urban areas since they reduce pollution, expedite emergency services and can save individuals and businesses time and money with shorter travel times, he added.
The Guangzhou, Guangdong province-based company has launched an initiative to develop 100 air mobility routes with a focus on the Guangdong-Hong Kong-Macao Greater Bay Area in the initial stage and plans to gradually expand to other parts of the country.
Four ministries, including the Ministry of Industry and Information Technology and the Ministry of Science and Technology, recently released a development plan for a green aviation manufacturing industry between 2023 and 2035, aiming to put eVTOL aircraft into pilot operations by 2025.
Experts said UAVs have a wide range of applications, covering areas such as manned transportation, aerial tourism, aerial logistics, medical emergency response and fire rescue.
Global consultancy Roland Berger estimates there will be up to 3,000 air taxis in operation by 2025 globally, and this figure will increase exponentially to 100,000 by 2050. But several technological, infrastructural and legal hurdles remain.
Yu Zhanfu, a partner at Roland Berger, said the eVTOL aircraft needs to go through full verification regarding safety and technological stability in sparsely populated areas or scenarios, such as natural landscape tourist destinations, in the early stages, before they can truly enter the urban air mobility segment.
Compared with traditional helicopters, eVTOL aircraft are smaller, lighter and require less space for takeoffs and landings, with lower operating costs — all of which will give a big boost to their popularity, Yu said. However, they still face technical challenges and uncertainties in various weather and geological conditions.
EHang is also ramping up efforts to expand its footprint in overseas markets. In February, the company announced that its EH216 passenger-grade AAV had completed its first passenger-carrying autonomous flight demonstration in Japan, which also marked the first passenger-carrying flight for an autonomous eVTOL aircraft in the country.