Smart grids boost digitalization efforts for stable energy supply
By LIU YUKUN | China Daily | Updated: 2023-11-15 10:17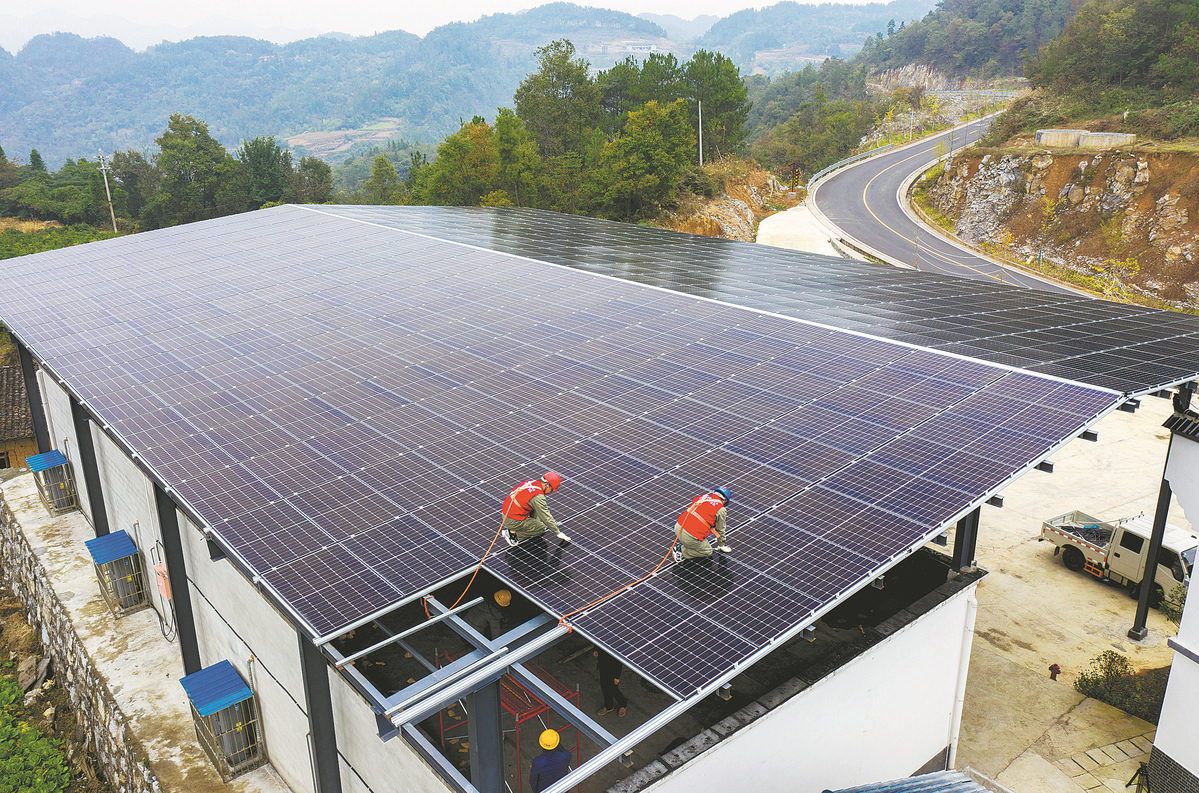 To make the smart grid really smart and stable, more relentless efforts are needed from both companies and industrial regulators.
Recently, State Grid Shandong Electric Power Co's Laiwu branch in Shandong province conducted autonomous grid inspections using drones in some of its grid networks, further expanding the scope of drone inspection operations and broadening the application scenarios for smart grids.
The autonomous inspection system features real-time monitoring, inspection management, resource management, system management and statistical reporting functions. It enables real-time route editing and task deployment, on-site monitoring, and automatic data collection throughout the entire operational process.
The Laiwu branch said the system can efficiently identify routes, transmit real-time images, and significantly improve the efficiency of ground inspection personnel.
Currently, the branch uses drones to inspect grids at voltage levels of 1,000 kilovolts and below, establishing 29 drone bases equipped with a total of 75 drones.
The smart grid sector is on a development fast track buoyed by the need for a stable and reliable power supply, as an increasing amount of power is generated from intermittent renewable energy sources, experts said.
A smart power grid is characterized by the integration of digital communication technologies and analytics into the power network, aiming to enhance the grid's efficiency and reliability.
Utilizing real-time data analysis and automated control systems, a smart power grid can optimize energy flow, maintain a balance between supply and demand, reduce energy loss, and improve the grid's resilience against disturbances or disruptions, according to experts.
Lin Boqiang, head of the China Institute for Studies in Energy Policy at Xiamen University in Fujian province, emphasized the challenges posed by renewable energy sources, such as wind and solar, which lack stability and control compared to traditional fossil fuels, making grid safety and stability more prominent.
Data from the National Energy Administration showed that newly installed capacity of renewable energies reached 172 million kilowatts in the first three quarters, up 93 percent year-on-year and occupying 76 percent of newly increased installations. The new installations pushed the total installed capacity of renewable energies to over 1.38 billion kW by the end of September.
In the first nine months, power generated from renewable energies was 2.07 trillion kilowatt-hours, totaling about 31.3 percent of power generated from all sources.
With an increasing amount of power attached to the grids, experts pointed out that the fluctuations in power generation from renewable sources can lead to issues like voltage instability, compounding challenges to stable power supply and transmission.
Facing growing demand, China has rapidly advanced its smart grid development in recent years. The Huaon Industrial Research Institute predicted that investment in China's smart grids will experience a compound annual growth rate of 6.19 percent from 2020 to 2025, reaching 158 billion yuan ($21.7 billion) by 2025.