Sino-US tech ties seen as recovery key
By Ma Si and Cheng Yu | chinadaily.com.cn | Updated: 2023-11-15 22:54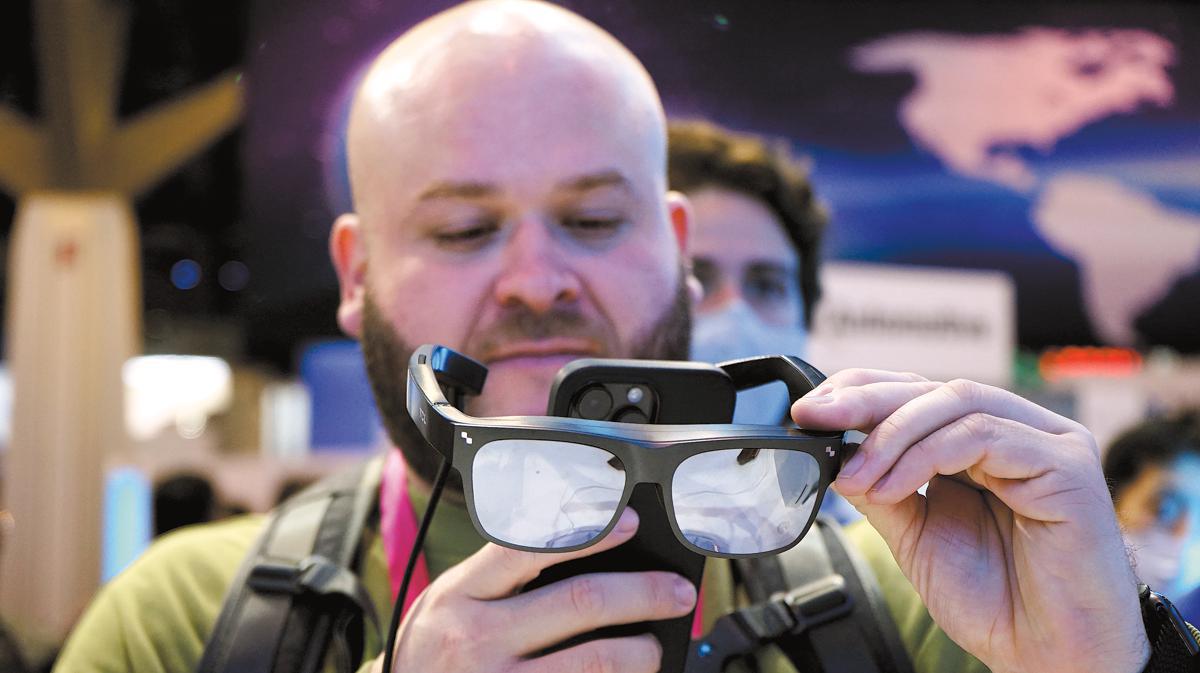 Deeper China-United States cooperation in technology is the key to stabilizing global industrial and supply chains, and driving the recovery of the global economy amid challenges such as subdued investment sentiment and lackluster demand, company executives and experts said.
Underscoring that "decoupling" driven by geopolitical tensions poses a big risk to global economic stability, they said that China holds great appeal for US tech companies, because the country boasts a complete supply chain support system, a strong logistics system, a huge market and favorable government policies that spur innovation.
The comments came amid gradually warming China-US relations, which, coupled with more efforts, could pave the way for closer bilateral ties in the digital economy, advanced manufacturing, and low-carbon and healthcare technologies, experts said.
Frank Meng, chairman of Qualcomm China, said the US chip heavyweight sees huge opportunities in partnering with Chinese companies in 5G, artificial intelligence, internet of things and intelligent connected vehicles, as the company highlights its commitment to China.
"Qualcomm has consistently considered China as a pivotal business partner and valued customer, viewing it as more than just a market or a link in the supply chain," he said.
According to Meng, Qualcomm's cooperation with Chinese partners has been instrumental in advancing technology development and introducing products to the global market. "This underscores the significance of the Chinese market and our partnership with Chinese companies," he said.
Wei Jianguo, former vice-minister of commerce, said it is an irreversible trend for China and the US to engage in scientific and technological cooperation, because the two countries are both very powerful and influential in high-tech areas.
"China is vital to the US tech sector. No one can deny the fact. Let's just consider the long line of chief executives visiting China this year — Elon Musk of Tesla, Tim Cook of Apple, Pat Gelsinger of Intel and Cristiano Amon of Qualcomm," he said.
An analysis by Nikkei Asia echoed his views. The Japanese media outlet found that China accounted for a significant share of these four US tech companies' revenues last year — 62 percent for Qualcomm, 27 percent for Intel, 22 percent for Tesla and 18 percent for Apple.
Any restrictions imposed on Chinese tech companies will eventually harm the interests of US companies, and motivate Chinese enterprises to double down on efforts to pursue technological breakthroughs, Wei added.
For instance, amid the US government's curbs, Huawei Technologies Co developed its in-house operating system HarmonyOS, which will drop support for apps made for Google's Android operating system.
Chinese memory chip company Yangtze Memory Technologies Co has made technological advances in recent years despite US bans, and last week, it filed a lawsuit against its US counterpart Micron Technology for patent infringement in the US District Court for Northern California.
Kumsal Bayazit, CEO of Netherlands-based academic publishing company Elsevier, which owns top academic journals such as The Lancet and Cell, said there is enduring strength in the China-US research relationship, despite noises about the two countries "decoupling".
"The US and China are the two largest scientific producers in the world. They both produce approximately 20 percent of the scientific articles. China is the US' number one partner in terms of international research collaboration and the US is China's number one partner," Bayazit said.
"If we look at the impact index of the articles that come from China-US collaboration, it is twice as high as the world average, and higher than the performance of either China or the US alone," she added.
The US' robust tech research cooperation with China also comes as the latter sharpens its technological prowess. Take artificial intelligence for instance. In 2022, China secured the top position globally in terms of the number of patent applications for AI, according to a report by Stanford University.
Arvind Krishna, CEO of IBM, said: "We know that China's AI industry is thriving with many innovations. IBM works closely with Chinese authorities and customers to build an open and vibrant AI ecosystem, while ensuring the responsible use of AI."
He added that IBM remains "committed to making further contributions to China's digital economy through co-creation with our Chinese partners".
Sally Loh, president of Otis Worldwide Corp China, a US high-tech elevator manufacturer, said that China remains "a strong market for many US businesses, as the country is pushing forward its infrastructure construction and modernization".
Otis has a "complete supply chain system" in China, and more than 90 percent of its supply chain has been localized here in the Chinese market, according to Loh.
"We will strive to integrate digital technology into every link of Chinese enterprises' industrial chain and value chain, (in order) to comprehensively improve their production efficiency and product value in China," she added.
Qiu Jinwei, general manager of the US integrated circuit manufacturer Texas Instruments' branch in Shenzhen, Guangdong province, said that China's electric vehicle industry has experienced explosive growth and generated big demand for intelligence, digitalization and electrification in recent years, "which offers us great opportunities".