High-tech fair showcases opening-up
By ZHOU MO in Shenzhen, Guangdong | China Daily | Updated: 2023-11-16 09:24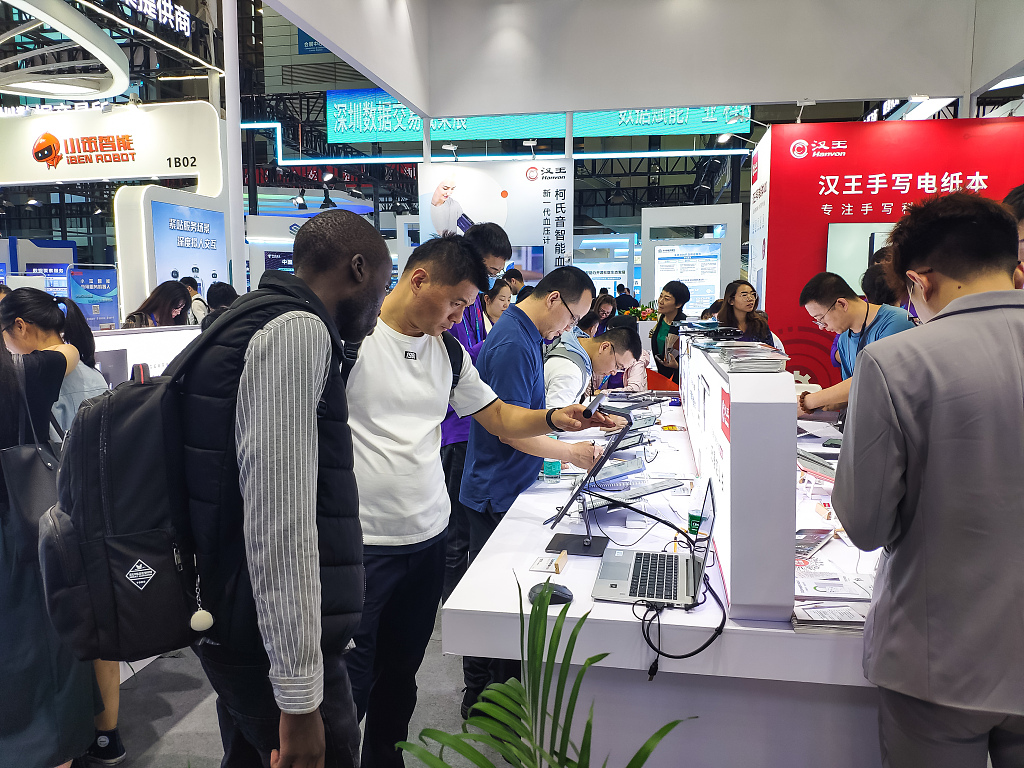 High-tech firms, research institutes, investors and tech enthusiasts from all over the world gathered in Shenzhen, Guangdong province, on Wednesday to attend the opening of China High-Tech Fair 2023 in hopes of capturing opportunities to showcase their technological capabilities and foster collaboration.
Domestic and international industry players highly praised the fair, its 25th edition this year, saying it plays a crucial role in helping businesses expand market share and connect with potential partners and customers.
Guo Tingting, vice-minister of commerce, said China will further enhance high-standard opening-up and push for the building of a more open and vibrant innovation ecosystem.
The country will proactively integrate into the global innovation system, deepen trade and investment cooperation, and promote the sharing of the fruits of opening-up and innovation with all other countries, she said in a video speech at the opening ceremony of the fair.
In the Serbian pavilion, several exhibitors were introducing their technological achievements and innovative products to a number of visitors.
Jelena Grubor Stefanovic, director of the representative office of the Serbian Chamber of Commerce and Industry in China, said Serbia brought seven tech startups this year, the first time that the Balkan country set up its own pavilion at the fair.
"We came in a bit of a small capacity to test the waters and see if there is compatibility in the innovation sphere between Serbia and China. And we are really very overwhelmed. They (startups) really see a lot of room for collaboration, joint research and technology transfers," Stefanovic told China Daily.
She said the Chinese market, with a unique innovation system, is a fertile ground for research and development.
"For other people from outside to come and innovate here in China, it is also a great benefit," she added.
Goran Suka, CEO of Serbian agricultural technology startup Atar, said he was deeply impressed by China's tech vibrancy, describing the fair as "a Disneyland" for him.
"We are willing to come to China to show our technology, to show how it works, to find possible investors, which will be a good connection. We also hope to bring our technology to China," he said.
Cross-border technological collaboration between the Chinese mainland and Hong Kong is one of the highlights at the fair. Five research institutes and three startups from Hong Kong are participating the event.
The National Bureau of Statistics said investment by high-tech industries in China increased 11.4 percent year-on-year in the first nine months, of which high-tech manufacturing and high-tech services recorded 11.3 percent and 11.8 percent growth, respectively.
With a record exhibition area of 500,000 square meters, the five-day event has attracted 4,925 exhibitors from over 100 countries and regions, achieving an all-time high.