Xi, Biden share nostalgic moment ahead of banquet
Xinhua | Updated: 2023-11-17 09:03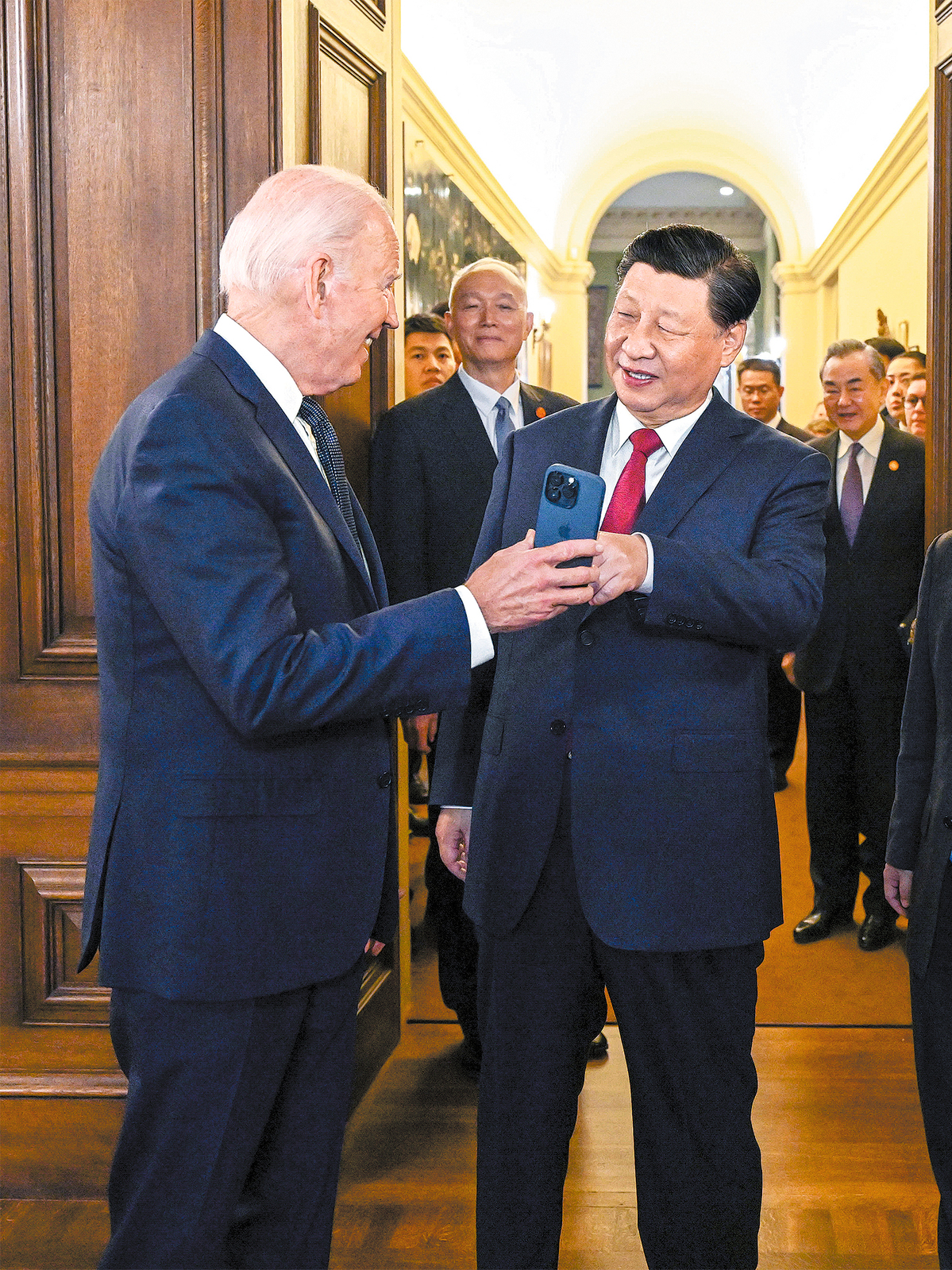 SAN FRANCISCO - At the entrance of a banquet hall of Filoli Estate, a country house south of San Francisco, California, US President Joe Biden was busy swiping his cell phone, apparently looking for something.
Biden, who has just concluded a meeting with Chinese President Xi Jinping, is waiting for his Chinese counterpart ahead of a banquet he prepared in the estate, which has been illuminated by shimmering lights and adorned with elegant decorations.
As Xi approached, Biden showed his phone, inviting the Chinese leader's attention to the screen.
"Do you know this young man?" he asked.
"Yes, that was me 38 years ago," said Xi, with a knowing smile.
The image displayed on Biden's phone was a photo Xi took in 1985 when he was on his maiden trip to the United States.
San Francisco was the first stop of Xi's trip. Much like any other city visitor, Xi had his picture taken with the Golden Gate Bridge.
At that time, Xi, in his early thirties, was a county leader of Zhengding in China's northern province of Hebei.
"You haven't changed a bit!" said Biden with a chuckle, drawing a burst of cheerful laughter.
Amidst such lighthearted ambiance, the two leaders stepped into the banquet hall together.
Xi is on a visit to San Francisco from Nov. 14-17 for a China-US summit and the 30th Asia-Pacific Economic Cooperation (APEC) Economic Leaders' Meeting.