Alibaba Group re-evaluates due to US export controls
By Fan Feifei | chinadaily.com.cn | Updated: 2023-11-17 10:16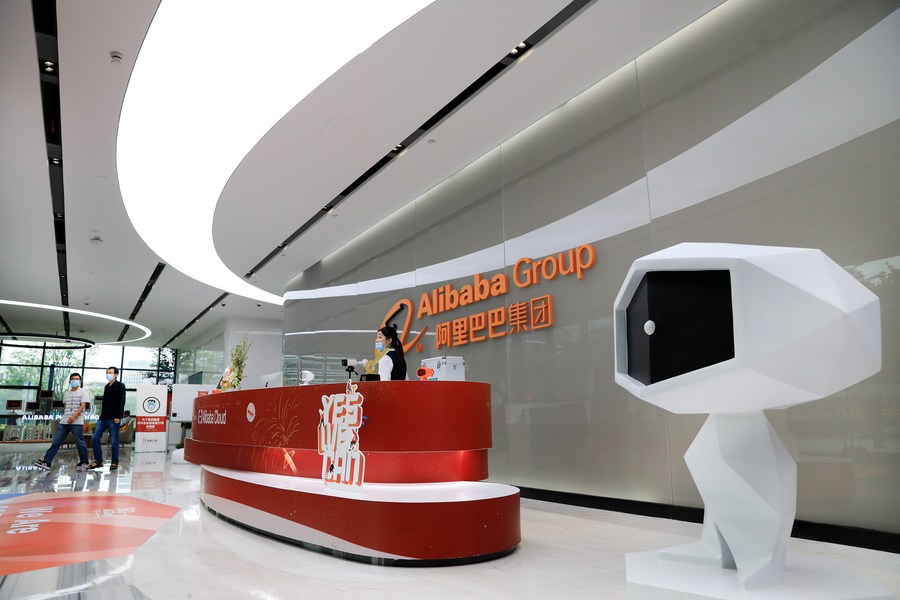 Chinese tech heavyweight Alibaba Group Holding Ltd announced on Thursday night it will not proceed with the full spin-off of its cloud unit due to uncertainties caused by the recent expansion of US export controls on advanced computing chips.
The company said the restrictions have created uncertainties for the prospects of Cloud Intelligence Group. "We believe that a full spin-off of the Cloud Intelligence Group may not achieve the intended effect of shareholder value enhancement," Alibaba said, adding that it will focus on developing a sustainable growth model for the unit under uncertain circumstances.
Alibaba also said that it has "put on hold" plans to list Freshippo, its grocery and fresh goods retail chain, as it is evaluating market conditions and other factors that will contribute to a successful transaction to enhance shareholder value.
The company announced in March it would split into six business groups, each with the ability to raise external funding and seek its own IPO, representing the most significant reorganization in its 24-year history.
Wu Yongming, CEO of Alibaba Group, said in an earnings call with investors that the company will continue to invest strategically in its cloud business long term, while emphasizing the cloud unit will continue to maintain its independent operation.
The Cloud Intelligence Group will implement a strategy of driving growth with AI and prioritizing public cloud, as well as scale up its technology investments in AI-related software and hardware, Wu added.
He also said Alibaba is conducting a strategic review of its existing businesses to distinguish between "core" and "non-core" businesses.
"Core businesses are where we will keep our long-term focus, intensively invest resources, pursue R&D and enhance user experience," he said. "As for the non-core businesses, we will realize the value of these assets by turning them profitable as soon as possible or through other means of capitalization."
Alibaba reported its total revenue stood at 224.79 billion yuan ($31.0 billion) during the July-September period, up 9 percent year-on-year.
Its net income reached 26.70 billion yuan for the quarter ending Sept 30, compared to the net loss of 22.47 billion yuan in the same quarter of 2022.