BRICS countries seek deeper partnerships as new industry revolution unfolds
By Ma Si | chinadaily.com.cn | Updated: 2023-11-17 13:39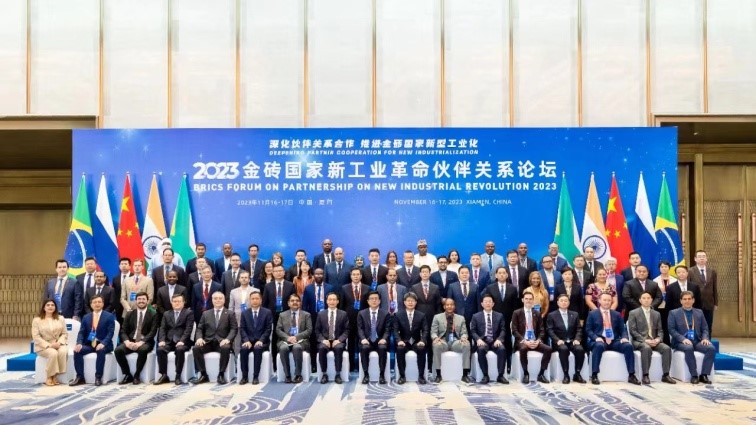 Better communication and policy coordination among BRICS countries have been called to deepen partnerships in areas such as smart manufacturing, new material and artificial intelligence.
Zhang Yunming, vice-minister of industry and information technology, said more efforts can be made to seize the opportunity of the new industrial revolution and jointly promote the industrialization process of the BRICS countries.
Zhang called for a greater push to strengthen policy communication and dialogue among governments, industries and academia on intelligent manufacturing, new materials and artificial intelligence; to carry out cooperation and training projects in cultivating new tech human resources; and to jointly promote inclusive and sustainable industrialization processes.
Zhang made the remarks at the BRICS Forum on Partnership on New Industrial Revolution 2023 in Xiamen, Fujian province on Thursday.
According to him, more efforts are needed to strengthen cooperation in digital infrastructure construction, bridge the "digital divide", promote the digital transformation of the manufacturing industry and better benefit the development achievements of BRICS countries.
"We also need to adhere to the concept of sustainable development and seek green industrial development in BRICS countries," Zhang added.