APEC makes notable strides toward green growth
By YANG WANLI in Bangkok and YANG HAN in Hong Kong | CHINA DAILY | Updated: 2023-11-18 08:52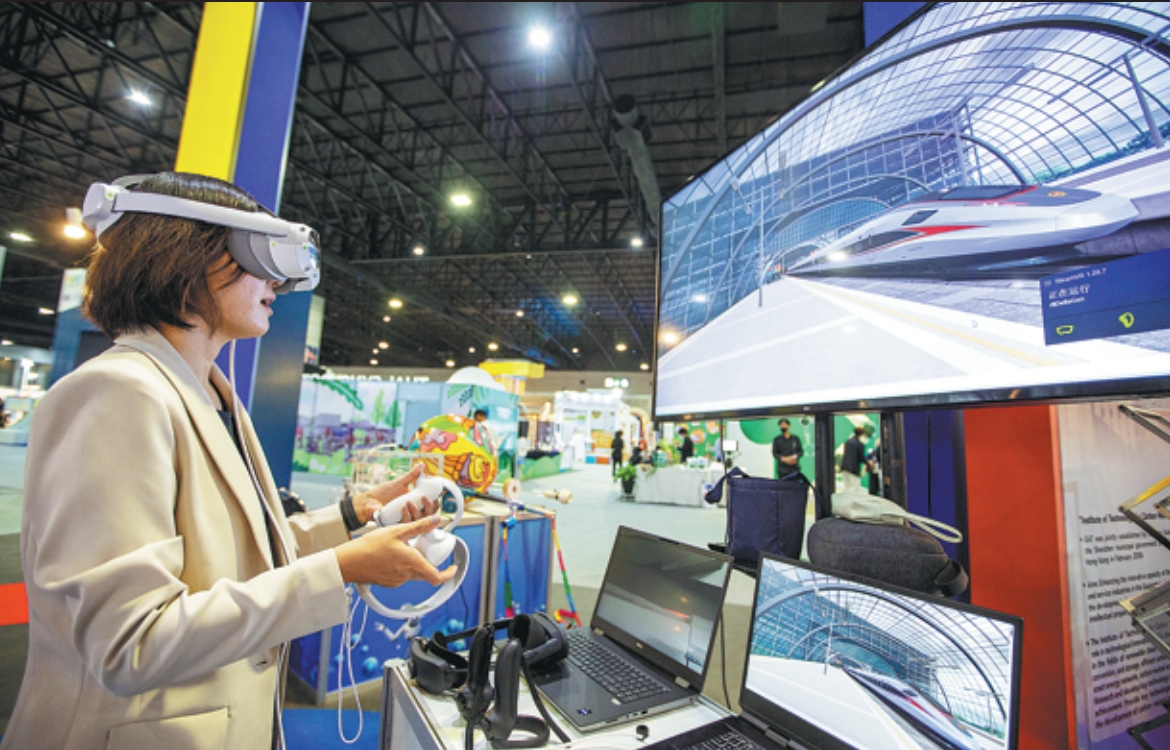 The Asia-Pacific Economic Cooperation region's progress over the last year can be proved by efforts to promote green economic growth, experts said.
APEC 2022 host Thailand's prioritization of sustainable development during its tenure saw notable strides in advancing the sustainability agenda among regional economies, they added. The United States is this year's APEC host.
Since last year's APEC meetings in Bangkok, new agreements focusing on green economic growth and climate change have been formulated and signed among members. Singapore signed a historic green economy agreement with Australia, as well as climate change partnerships with Indonesia and the US.
Robin Kennish, Asia lead for renewables and climate change services at global sustainability consultancy Environmental Resources Management, said such progress reflects "a growing trend toward bilateral cooperation in sustainable development".
Singapore's enhanced partnership with New Zealand, which now includes a focus on climate change and the green economy, further emphasized this shift toward sustainability, he said.
Kennish also mentioned this year's recent APEC University Leaders' Forum in San Francisco.
He said it represented a collaborative effort to address global biodiversity concerns and also served as a platform for partnership building, dedicated to fostering investments in the conservation and restoration of biodiversity.
"Such academic and policy-oriented dialogues are crucial for generating new insights and bolstering the collective effort required to achieve the APEC region's sustainability goals," Kennish said.
In the 2022 Leaders' Declaration made last year, APEC members were committed to coordinating APEC-wide actions on sustainability through the Bangkok Goals on Bio-Circular-Green, or BCG, Economy, where technology and innovation are used to create value, reduce waste, advance resource efficiency, and promote sustainable business models.
Albert Oung, president of the World Green Organization and co-chairman of the ASEAN Economic Club, said APEC must "focus its strengths on enhancing Asian values through its own Asia-Pacific initiatives". He said the BCG goals made a "significant contribution" to APEC.
Given the emergence of a new world order and unforeseen events worldwide, Oung said members must prepare to tackle challenges posed by human-made conflicts and the worst-case scenarios of climate change.
Key programs in Thailand
Over the past year, a great number of efforts have been made to achieve the Bangkok Goals. As the APEC 2022 host, Thailand has launched several key programs, with many co-invested by China.
These include a biomass gasification project in Nakhon Phanom, codeveloped by Thailand, Pakistan and the Guangzhou Institute of Energy Conversion under the Chinese Academy of Sciences, or CAS. It serves as a demonstration of achieving sustainable development goals by turning waste into wealth.
In July, Thailand launched Southeast Asia's first tokamak energy device with the help of Chinese scientists, marking a milestone in the development of fusion power research and scientific cooperation between the two countries. The device will be used to help train scientists and engineers from the Association of Southeast Asian Nations member states.
Separately, the CAS' Institute of Process Engineering has been working with the Malaysia Innovation Hub to develop bio-based plastics with palm fiber and other biomass as primary raw materials.
"The main impact of BCG is a paradigm shift, from trading between two economic entities to sharing and co-investing among the APEC economies," Pichai Sonchaeng, secretary-general of the Thai-Sino Association of Science and Technology, said.
Wirun Phichaiwongphakdee, director of the Thailand-China Research Center of the Belt and Road Initiative, said one of the achievements that the Asia-Pacific region has made over the past year is to reach a wider consensus on development. Wirun also noted that China's experience in alleviating poverty, upgrading the manufacturing industry, and scientific innovation has been crucial.
"To join hands with China and build a community with a shared future for mankind via improving the infrastructure and further boosting the economy is how many developing countries have achieved their own development goals and improved people's livelihoods," Wirun said.
Wirun cited the China-Thailand high-speed railway, a $12 billion project that will serve as an ASEAN-wide rail network, as an example of high-quality development in the region.
"I believe a stronger bond and deeper cooperation between China and ASEAN countries will be seen in the near future," he said.
Contact the writers at yangwanli@chinadaily.com.cn.