Solid foundation and broad space for improving Sino-US relations
XINHUA NEWS AGENCY | Updated: 2023-11-20 07:43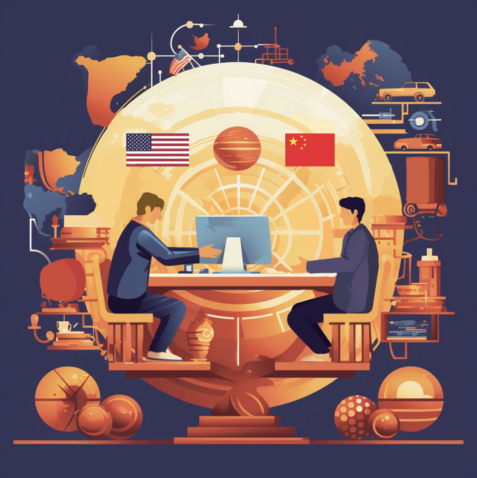 Whether China and the United States can establish the right way to get along well with each other is crucial to world peace, development and the destiny of mankind. Neither side can afford the consequences of conflict and confrontation. Mutual respect, peaceful coexistence and win-win cooperation are the lessons that should be drawn from the history of China-US relations and the lessons drawn from the conflicts between major countries in history.
The basic premise is to establish a correct understanding of each other. The key is that they should work together to effectively manage their differences through communication, and refrain from provoking each other on concerns of their core interests. The two sides should make full use of various mechanisms to carry out extensive cooperation in traditional and emerging fields. They need to strengthen coordination and cooperation on international and regional issues, and provide more public goods to the world.
Meanwhile, more should be done to support exchanges and communication between the two peoples, which are a key bedrock for stable Sino-US ties. It should be seen that China-US cooperation still has strong driving force, a solid foundation and broad space. China and the US share extensive common interests. That proves the mutually beneficial nature of bilateral ties, and that dialogue and cooperation are the correct choice for them.
The Chinese people honor their words and follow through with actions. To promote the sound, stable and sustainable development of China-US relations, the key is to truly implement the important consensus reached by the two heads of state last week in San Francisco and before, and translate it into concrete actions. Only by working together and meeting each other halfway can the two sides inject driving force into the improvement and development of their relations.
No matter how the situation may change, the historical logic of peaceful coexistence between the two countries will not change, the fundamental desire of the two peoples for exchanges and cooperation will not change, and the common expectation of people around the world for the steady development of China-US relations will not change.