New Maldives leader stresses diplomatic ties
By XU WEIWEI in Hong Kong | China Daily | Updated: 2023-11-20 09:55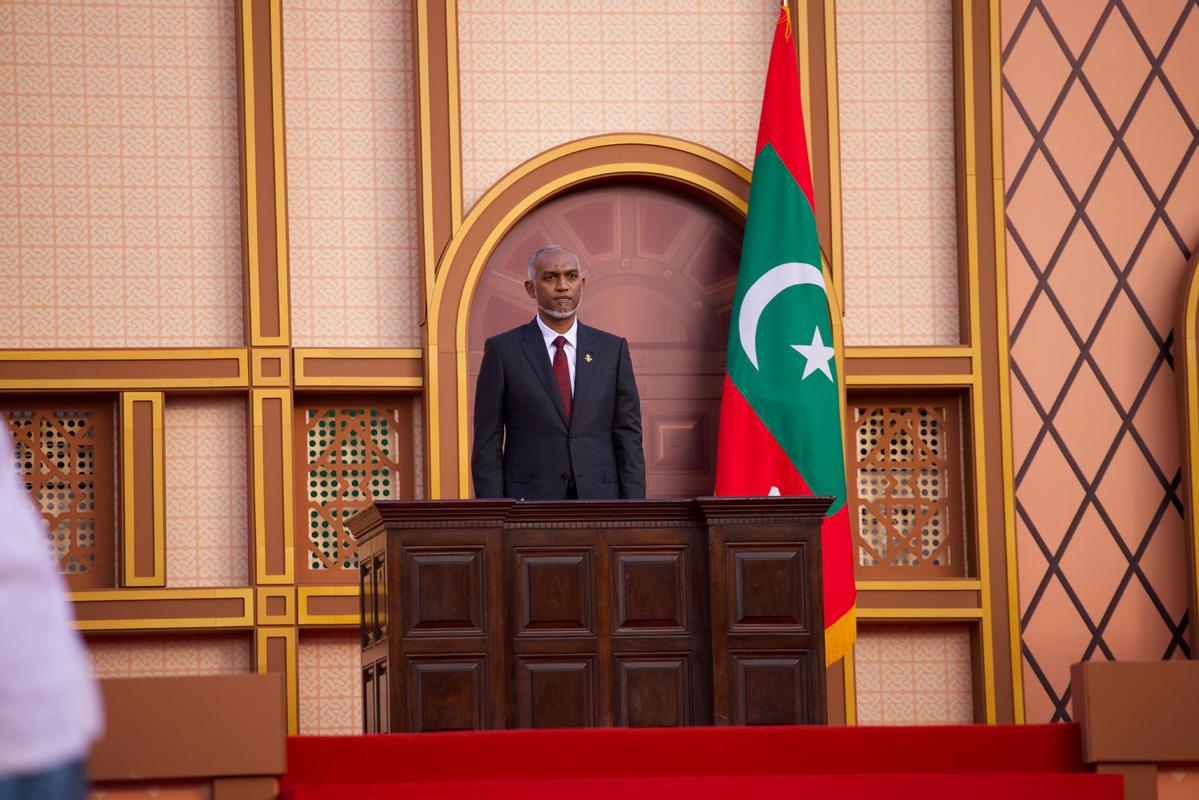 The new President of the Maldives Mohamed Muizzu has stressed the importance of economic development and diplomatic ties with all other countries, and said he would honor his campaign promise of keeping no foreign army in the country.
Muizzu was sworn in as the country's eighth president in a ceremony in the capital, Male, on Friday, the president's office said. He took his oath of office at the Special Assembly of the People's Majlis held at Republic Square.
Following his swearing-in he signed the Instrument of Oath, with Chief Justice Ahmed Muthasim Adnan and Speaker of Parliament Mohamed Aslam as witnesses.
Muizzu was elected president after he won an election on Sept 30.
In his inaugural address, he expressed his commitment to giving priority to the interests of Maldivians, ensuring that no other country's interests will supersede those of the Maldives and its people.
He elaborated on his vision for the Maldives' foreign policy, emphasizing the preservation of amicable relations with countries near and far.
Swaran Singh, professor for diplomacy and disarmament at Jawaharlal Nehru University in New Delhi, said the fact that Muizzu has moved from his "India out "campaign to development through diplomatic ties with all is a good sign.
"This is also usual that the shrill and noise of electioneering that makes candidates less emotive and polemical campaigns are invariably followed by sober and saner visions once they come to power. So this positive change in President Muizzu's outline is on expected lines. Understandably India endorses such a multi-alignment policy."
Khalid Taimur Akram, executive director of the Pakistan Research Center for a Community with Shared Future, Islamabad, said Muizzu had given a very progressive and promising agenda for taking his country out of the crisis.
At his inauguration Muizzu also said he will ensure that his country "has no foreign military presence on its soil", the president's office said.
Muizzu declared that his administration would give high priority to tourism and that the government would develop approaches to managing and improving the industry.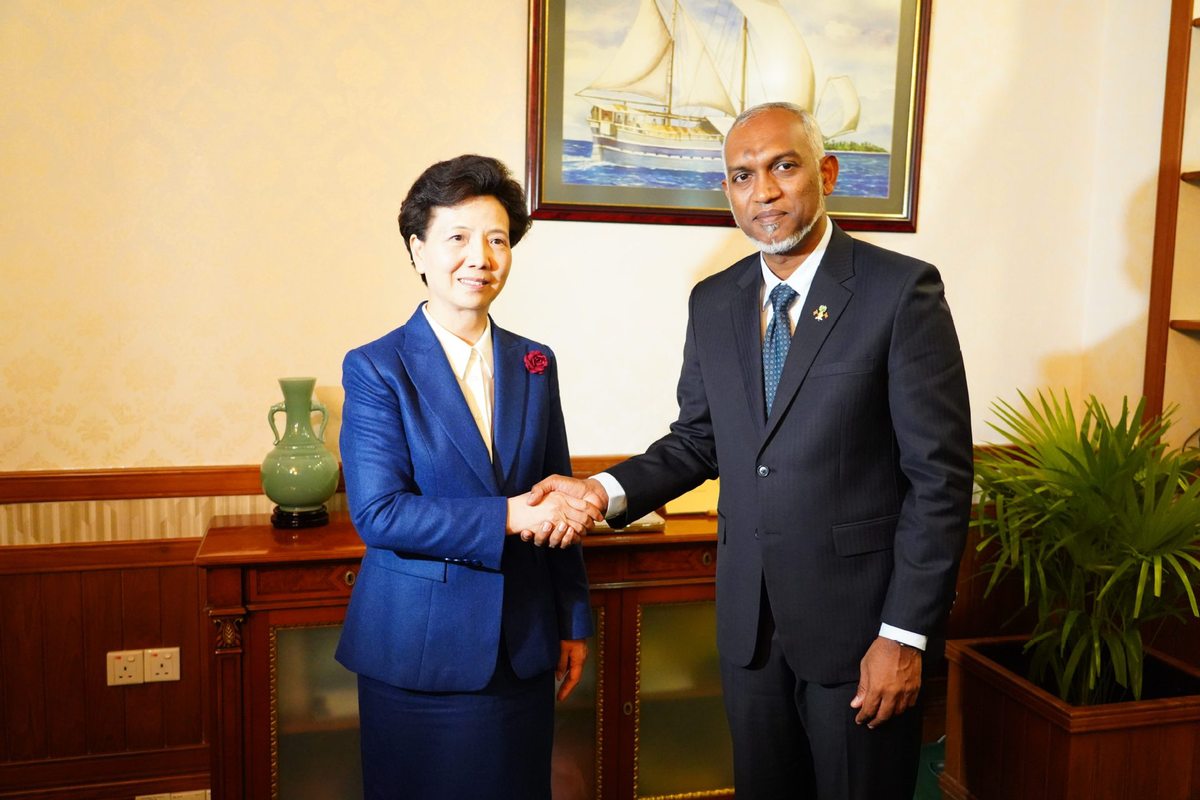 On Saturday in Male, Muizzu met Chinese President Xi Jinping's Special Envoy and State Councilor Shen Yiqin, who had attended the inauguration on Friday.
Shen said China attaches great importance to its relations with the Maldives and is willing to work with the country to strengthen high-level political guidance, deepen synergy of their development strategies and further expand collaboration and exchanges in various fields.
Xinhua contributed to this story.