Roche steps up efforts to tap potential of China's healthcare market
By Liu Zhihua | chinadaily.com.cn | Updated: 2023-11-20 11:38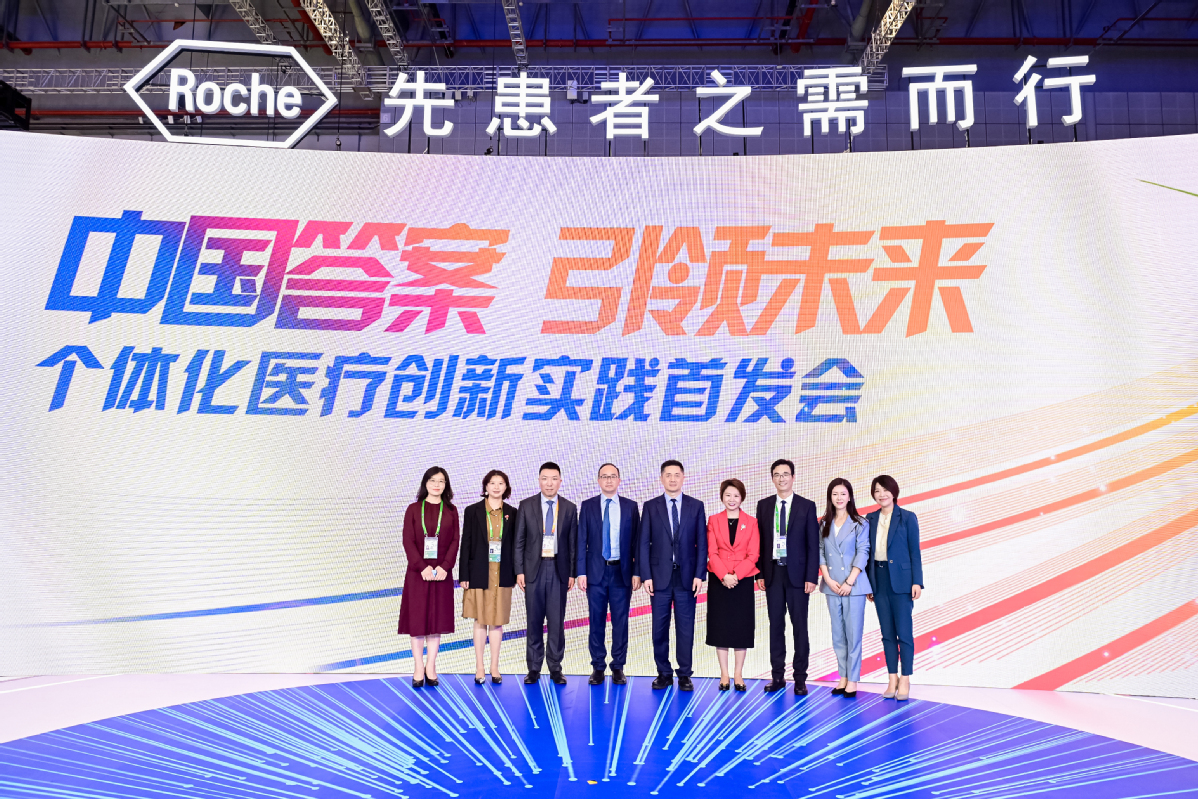 Swiss pharmaceutical company Roche is stepping up efforts to tap into the potential of the personalized healthcare market in China, its executives said.
Bian Xin, CEO of Roche Pharma China, said China has taken a lead in developing digital economy, with Chinese people quite open to a digital lifestyle, and the company therefore believes digital-empowered personalized healthcare solutions will be the answer for enhancing the life quality for patients in China. The company will focus on four segments to accelerate the application of its personalized healthcare solutions in China, including lab insights, clinical workflow optimization, clinical decision support and patient monitoring, she said.
Li Bin, vice-president of Medical Affairs and Personalized Healthcare (PHC) at Roche Pharma China, said the company hopes to provide not only innovative medicines and diagnostic products, but also aims to develop digital tools and services for personalized healthcare.
"Based on technologies including big data and algorithms, digital tools could form a holistic solution together with medicines and diagnostic products to better benefit patients," he said.
He also said the company has launched digital products in other countries. For instance, the company has developed digital management tools for early detection and intervention of tumor patients, as well as artificial intelligence-based digital pathology and imaging devices that can help doctors to make diagnosis and predict recovery.
China is one of the most active countries in the world in the field of AI and digitalization, and the company hopes to build an ecosystem in the country to spur innovations that help meet the demand for digital and personalized healthcare solutions, he added.
During the recently concluded sixth China International Import Expo, the company debuted its under-development personalized healthcare solution for liver cancer patients.
The solution is designed to improve treatment efficiency and reduce relapse for liver patients in China, a country that has around half of the world's liver cancer cases.
However, Wang JingJing, executive director of global health industry innovation center under Beijing Tsinghua Industrial R&D Institute, said personalized healthcare develops on the back of data and algorithm technologies, and connectivity of data under the framework of laws and regulations is crucial for successful development of personalized healthcare products.
liuzhihua@chinadaily.com.cn