Country has cemented its place in global supply chains
21ST CENTURY BUSINESS HERALD | Updated: 2023-11-21 07:22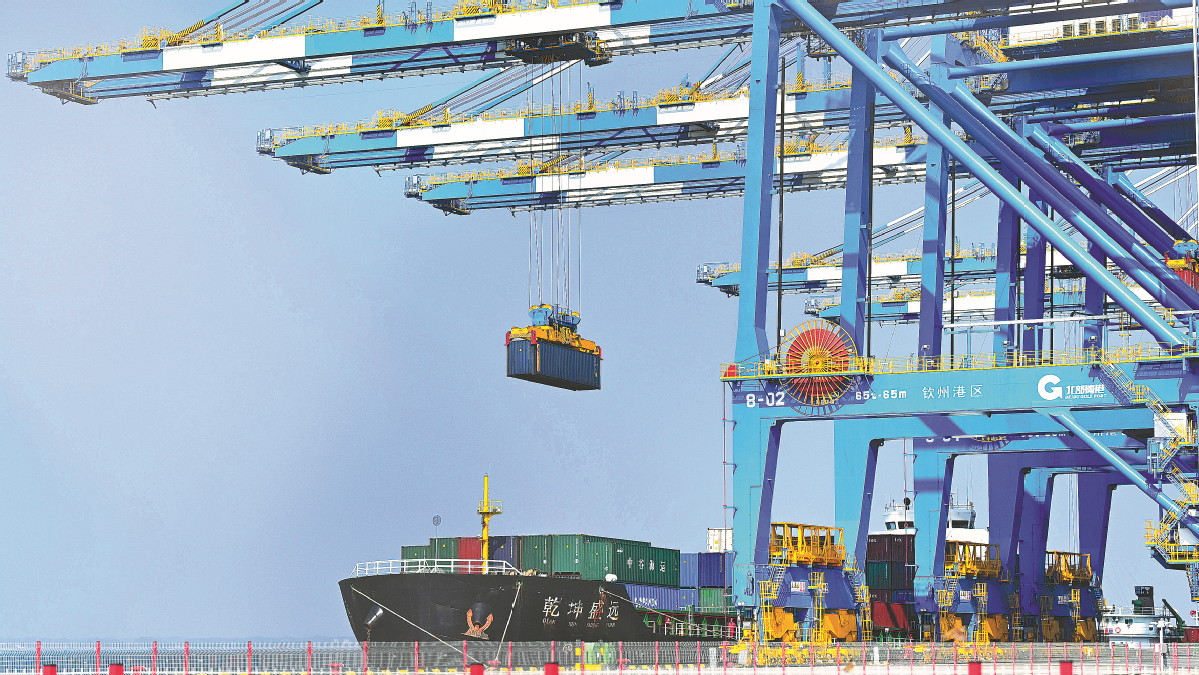 In the first 10 months of this year, the total import and export value of China's trade in goods hit 34.32 trillion yuan ($4.78 trillion), an increase of 0.03 percent year-on-year.
Last year, the total value of China's imports and exports exceeded 40 trillion yuan for the first time, meaning that it maintained the status of being the world's largest trading nation for goods for the sixth consecutive year. In the past three years, China's trade has grown at an average rate of more than 20 percent each year.
While the United States imported about $203 billion in goods from China in the first half of this year, 25 percent less than that in the same period in 2022, this change should not be interpreted as evidence of the US' "decoupling" strategy taking effect. The US has excessive inventories and weak demand this year. Its imports of electronics and other major products from the whole of East Asia have declined markedly, not just from China, but also the Republic of Korea and Vietnam.
Since 2018, the US government has reduced imports from China through tariffs, trade barriers and other measures, and promoted the reshoring, friend-shoring and nearshoring of manufacturing. But it should be noted that countries such as Vietnam and Mexico that have become major replacements of China in the US' trade are themselves becoming more dependent on China in the industry and supply chains.
With the booming of trade relations between China and Southeast Asian countries, as well as other countries taking part in the Belt and Road Initiative, China not only exports consumer goods to the other members of the Global South but also large amounts of machinery and equipment, parts and raw materials. In this way, China is cementing its status in the global value chain and making its exports more resilient.
In addition, despite some claims otherwise, there is not a large-scale outflow of industries from China to other developing countries. Some export enterprises have indeed relocated from the coastal region of China, but they have moved to the country's vast inland areas, which is evidenced by the growth in the inland regions' foreign trade.
The structure of China's export commodities has also undergone great changes, as exports of lithium batteries, photovoltaic products, new energy vehicles and other high-tech exports have increased significantly. In the market of middle and high-end areas of intermediate products, China is becoming a competitor with Japan, the ROK and other developed economies.
China's efficient and sizable manufacturing industry cannot be easily replaced by any other country in a short time. Not to mention the fact that China is accelerating the upgrading of its manufacturing technology and restructuring its industry to grasp the opportunities presented by the new technological revolution.