'Sport of kings' begins new reign of popularity
By Li Yingxue | CHINA DAILY | Updated: 2023-11-21 07:52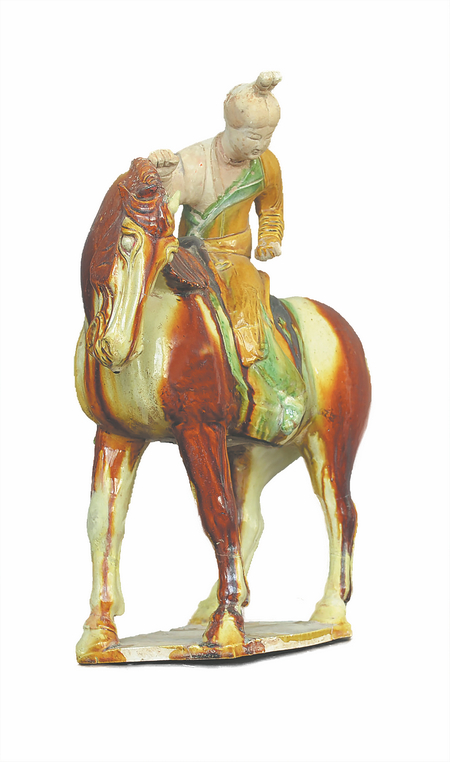 Book sheds intriguing light on polo and its fast-growing appeal in the modern era, Li Yingxue reports.
Once hailed as "the sport of kings", polo, a niche sport with ancient roots, is played on horseback with a ball. Its exact origins remain uncertain, but one early version of the equestrian sport emerged in ancient Persia (modern Iran) around the 6th century BC.
Different cultures developed similar games and, over time, polo evolved into the sport we know today. It also has a deep historical connection with ancient China, as evidenced by numerous artifacts, including murals, stone carvings, mirrors and paintings.
During the 1930s, the modern version of the sport enjoyed a period of popularity, with polo grounds established in cities with foreign populations like Beijing, Shanghai, Tianjin and Qingdao, Shandong province.
Polo's noble and warrior-like characteristics have won it many passionate players, among them Jackie Wang. She and her family have spent the past three years researching and writing Polo in China, a book that chronicles the lengthy history of the sport in China.
Published by the Cultural Relics Press this month, the book gives a detailed introduction to polo in China, with photos of artifacts and events, and an engaging narrative that brings the sport to life.
As a combination of historical reference and artistic portrayal, it serves both as scholarly work and general interest publication, contributing to the academic study of polo in China, while capturing the sport's allure through its design and presentation.
Wang says it contains nearly 500 images, many of which are presented to readers for the first time.
"As polo lovers, our purpose in compiling this book is to show the history of polo in China in both ancient and modern times, to reflect upon the cultural connotations of 'passion, glory, bravery, elegance and team spirit' of polo, so that China's contribution to the sport becomes known to more people around the world," she says.