China's iron and steel industry needs innovation
By Liu Zhihua | chinadaily.com.cn | Updated: 2023-11-21 10:03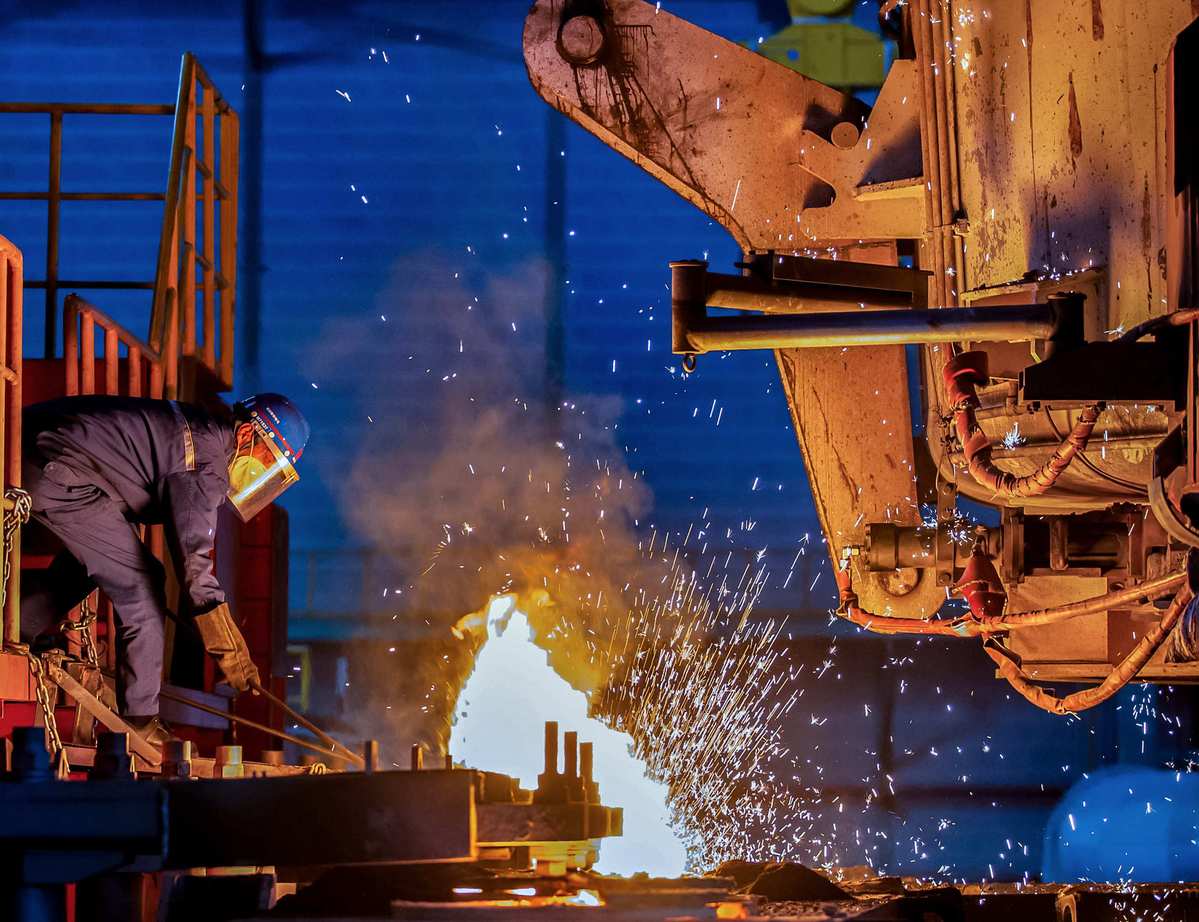 China's iron and steel industry needs to step up efforts on innovation and other practices to reduce cost and increase efficiency, to cope with challenges and realize high-quality growth, according to industry experts.
They made the remarks at a recent forum on iron and steel technology and the development of the industry in Linyi, Shandong province, which was held by several organizations including the Chinese Society for Metals, and the China Metallurgical Industry Planning and Research Institute.
"Against the background of demand decline in domestic and foreign markets, the industry is gradually entering a period of deep adjustment to control output and improve quality," said Fan Tiejun, president of the planning and research institute.
The industry needs to focus on science and technological innovation to promote innovation-driven high-quality development, cultivating internal growth drivers and getting rid of the extensive growth mode, to proactively increase total factor productivity, Fan said.
Steel enterprises must enhance cost control, keep up with high-level standards, and precisely improve efficiency to innovate and produce high-end products through scientific and technological upgrades. Only through that, could they realize scientific and technological innovation-driven development, continuous development vitality increase, and further improve profitability and maintain sustainable development, he said.
Zhang Xiaogang, chairman of the Chinese Society for Metals, said the iron and steel industry must keep up with the latest trends in scientific and technological revolution and industrial transformation, which are characterized by green development and digitalization. The industry needs to strengthen scientific and technological innovation, seek technological breakthroughs, and enhance coordination on innovation; therefore making new contributions to the country's manufacturing industry upgrades and high-quality development.
Chen Xiangyang, chairman of Shandong Steel Association, said that China has complete industry chains in the iron and steel sector, and the Chinese iron and steel industry has accumulated many advanced technologies and experiences in green and low-carbon development, demonstrating strong growth resilience. The industry must be confident in its development outlook, and firmly relies on scientific and technological innovation and transformative development to upgrade structure, improve product quality, deepen reforms and strengthen growth momentum, thereby realizing goals regarding industry growth, environmental protection and supply security to push forward high-quality development, he said.
liuzhihua@chinadaily.com.cn