CAERI pools wisdom of global experts in automotive evaluation
chinadaily.com.cn | Updated: 2023-11-21 10:15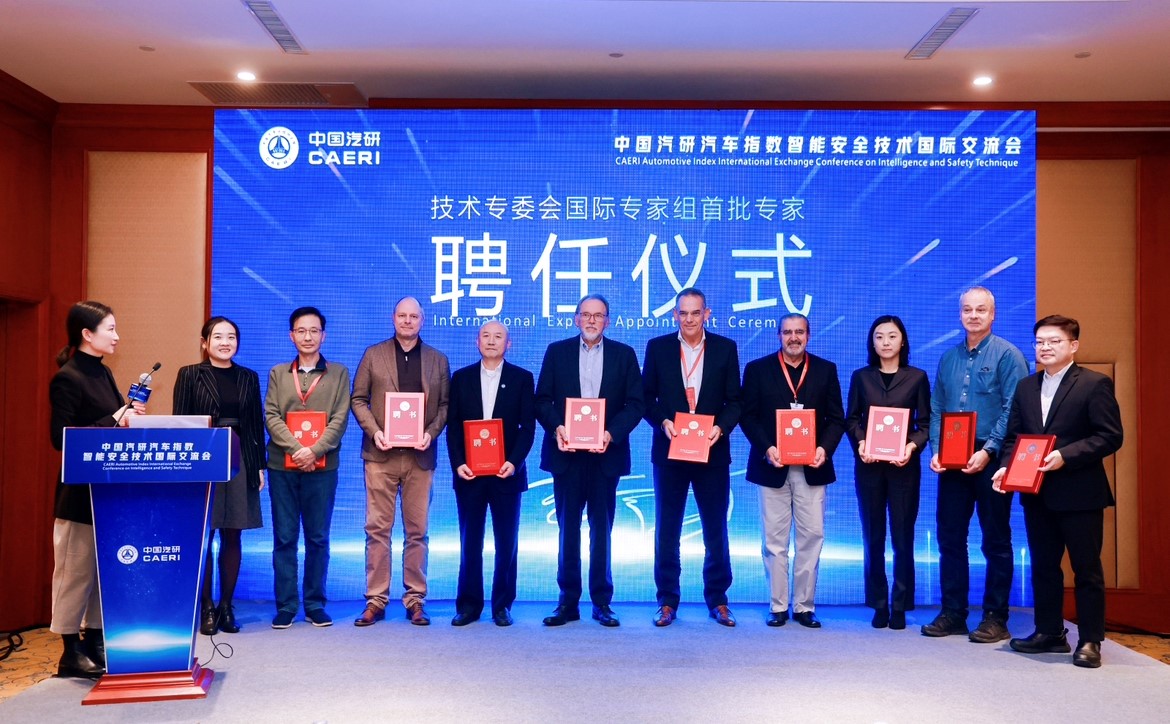 China Automotive Engineering Research Institute has set up an international expert group to facilitate Chinese automotive industry's effort to explore overseas markets.
A total of nine experts were appointed during the 17th International Forum of Automotive Traffic Safety, which was held in Beijing last week.
Most of the experts work at industry associations, research institutes, universities or automotive companies.
During the forum, CAERI released the Intelligence and Safety Technique Roadmap 2030 for Automotive Index, focusing on intelligent driving, assistance safety, passive safety, and emergency safety.
Experts in attendance shared the latest trends and research outcomes in automotive safety and intelligence in their respective countries and regions.
CAERI said their insights will offer guidance for Chinese automotive companies to go global and contribute Chinese strength to the global automotive technology development.
"With the acceleration of globalization and continuous technological advancements, open cooperation has become key to driving the development of the automobile industry," said CAERI.
It said the international expert group will serve as a connection between China and the rest of the world in terms of automotive evaluation in such aspects as intelligence, safety and health.
In the first 10 months this year, China shipped overseas 3.92 million vehicles, up 59.7 percent year-on-year, becoming the world's largest vehicle exporter, according to statistics from the China Association of Automobile Manufacturers.