A new donation of an artist whose life sparkles with colors
Share - WeChat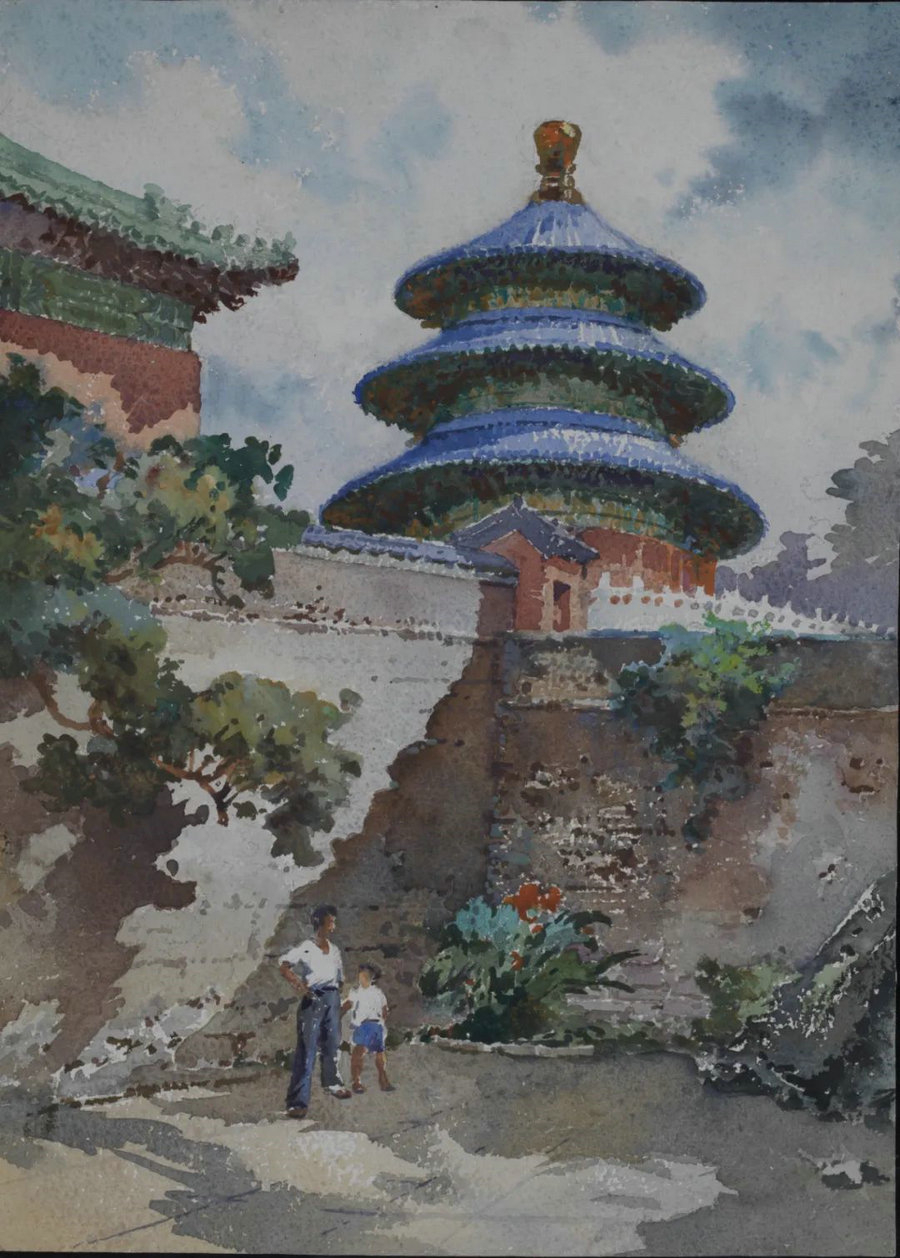 The National Art Museum of China recently received a donation from the family of Li Jianchen (1900-2002) which comprised his 73 watercolors, oil paintings and Chinese ink works. They were on show as part of an exhibition to commemorate Li, hailed as "father of Chinese watercolor", held at the NAMOC from Nov 11 to 21.
Li's life and career witnessed the development of modern Chinese art in the process of a country marching from instability to peace and thriving. He studied oil painting and Chinese painting at the Beiping School of Fine Arts, now Central Academy of Fine Arts. He spent two years in Britain, and returned to devote himself to teaching for more than seven decades.
A smooth integration of Chinese cultural spirit with Western art is well defined in Li's watercolor works, which usually deliver a mood of serenity, grace and poetry. Meanwhile he published important books on his experiences with the techniques of coloring and shading, a blend of the use of beautiful hues in both the East and West.