Lenovo unveils latest glasses-free 3D monitor
By Ma Si | chinadaily.com.cn | Updated: 2023-11-21 15:06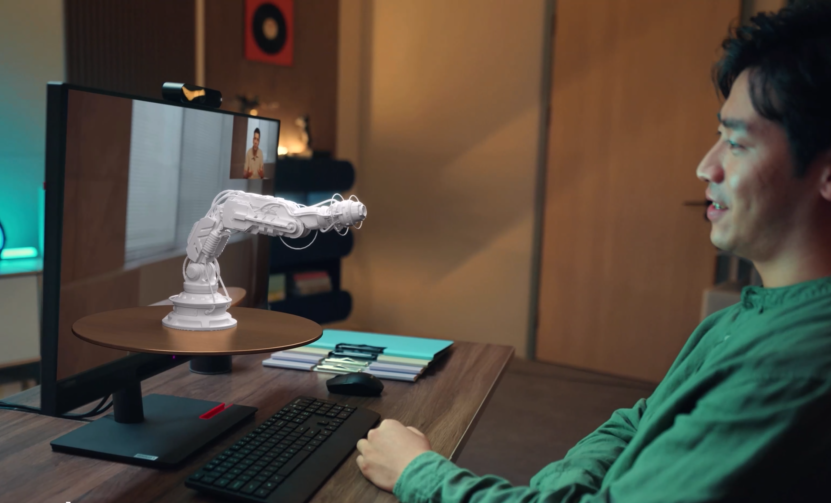 Chinese tech heavyweight Lenovo Group Ltd unveiled the world's first 27-inch screen that offers 2D and 3D compatibility without the need for glasses, designed for more immersive creation, connection and collaboration.
The move is part of Lenovo's broader push to meet the growing need among content creators and professionals for more lifelike remote collaborations and a more streamlined process for creating 3D content, from 3D graphic design and 3D games to 3D videos.
The ThinkVision 27 3D monitor is designed with a seamless progression, merging immersive life-like experiences with ease of use. It provides a captivating 3D experience without the need for 3D glasses. Paired with real-time eye-tracking for fluid motion, its switchable lenticular lens offers more natural 3D viewing experiences, Lenovo said.
Zhang Peng, director of visuals product management at Lenovo, said the display technology in the 3D era will shift from being "clear" to "real", leading to the next wave of device innovation and growth.

Data from Shangpu Consulting Group shows that by 2027, the shipment volume of glass-free 3D displays in China will reach 40 million units, and the market size will reach $12 billion. The compound annual growth rates of shipment volume and market size are 27.8 percent and 28.6 percent respectively.