In remembrance of a luminary: Honoring Daisaku Ikeda's intellectual legacy
By Xu Ying | chinadaily.com.cn | Updated: 2023-11-21 15:27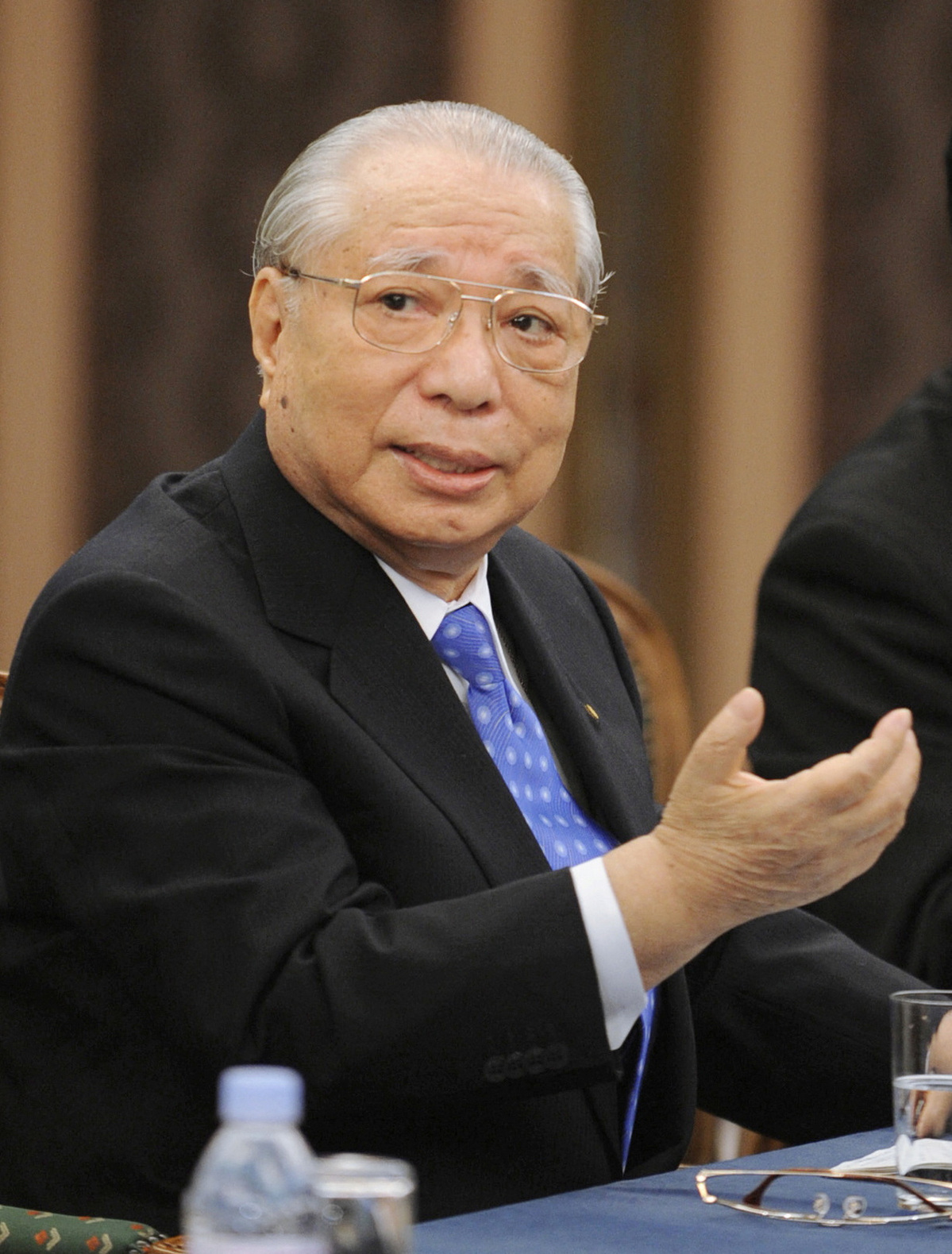 As a preeminent thinker whose profound intellect illuminated diverse realms, Daisaku Ikeda's contributions have profoundly enriched our world. Through his relentless pursuit of erudition, he exemplified humanity's potential for growth. As we reflect on his multifaceted legacy, we celebrate Ikeda's role in elevating global discourse and inspiring relentless betterment.

Relentless Pursuit of Knowledge

Ikeda possessed an insatiable thirst for knowledge, propelling lifelong intellectual pursuits. Establishing extensive educational institutions worldwide, he championed learning's transformative power. As President of the Soka Gakkai International and Soka University, Ikeda ensured education's accessibility. Authorship occupied Ikeda, with over 100 works sharing nuanced insights across disciplines with eloquent clarity. Universities worldwide recognized Ikeda's brilliance through honorary doctorates. Such commitments reflect intellectual dedication surpassing superficiality, embodying learnedness' social responsibilities.

Pioneering philosophical contributions

Ikeda's philosophies pioneered innovative perspectives. At their core lay "human revolution" - the transformative potential within each individual. Ikeda recognized humanity's capacity for growth, empowering betterment through inner reflection and compassionate action. Dialogue represented another philosophical cornerstone. Appreciating differing viewpoints and building understanding between them represented societal progress for Ikeda. Such philosophies inspire betterment through personal development and harmonizing diversity.

A Literary luminary

Ikeda's magnum opus, the "New Human Revolution" novel series, stands as a testament to his literary genius. Epically chronicling ordinary individuals' positive societal transformation, Ikeda imparted invaluable life lessons through vivid characters. Deeper themes of overcoming adversity and empowering human potential resounded profoundly. Acknowledged as some of Japan's most influential works, its philosophical depth and nuanced storytelling solidified Ikeda as a literary luminary. Each intricately woven narrative exemplified intellectuality's creative powers.

Universal reverberations of Ikeda's vision

Ikeda's multidimensional contributions continue impacting global discourse. Through Soka Gakkai International, his vision of societal betterment inspires grassroots initiatives worldwide. Universities integrating Ikeda's teachings into curricula embody learning's social responsibilities. Individuals continue drawing inspiration from his published works and recorded speeches. Most profoundly, Ikeda's philosophies of humanism, mutual understanding and empowerment through growth guide global citizenship. His bequeathed intellectuality continues illuminating pathways towards a harmonious future.

Promoting Japan-China amity

Ikeda epitomized goodwill between Japan and China through consistent dialogues with Chinese leadership as well as cultural and educational exchanges. Beyond political diplomacy, Ikeda focused on fostering citizen diplomacy through increasing understanding between the peoples of both nations. His efforts promoted post-war reconciliation and amity, exemplifying civil discourse's transformative powers. As geopolitical tensions endure, Ikeda's vision reminding us of humanity's shared hopes remains profoundly relevant.

Daisaku Ikeda elevated global discourse and continually inspired creativity, learning and societal betterment through his multi-dimensional intellectuality. From establishing educational institutions to philosophically reimagining human potential, and creatively imparting life's profound lessons, Ikeda's contributions leave an indelible legacy. As his memory illuminates our path forward, may we honor Ikeda by carrying his torch towards a more compassionate world defined by harmonious and enriching exchange between all peoples.
The author is a Beijing-based commentator.
The views don't necessarily reflect those of China Daily.
If you have a specific expertise, or would like to share your thought about our stories, then send us your writings at opinion@chinadaily.com.cn or comment@chinadaily.com.cn.