Will ChatGPT kill the student essay?
By Zhu Jianzhi | chinadaily.com.cn | Updated: 2023-11-21 15:34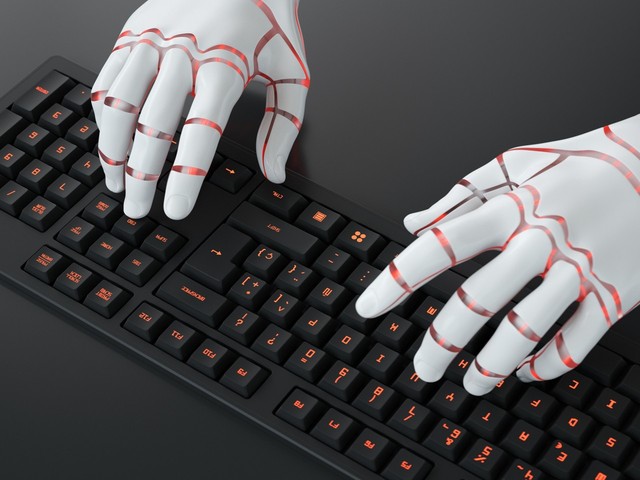 In less than 10 days since ChatGPT's public launch, The Atlantic published two sensational articles titled The College Essay is Dead and The End of High-School English, unmistakably signaling the significant threat posed by this AI tool to writing. While we enjoy the convenience brought by ChatGPT, we must also remain vigilant against the potential academic opportunism it may trigger.
Although ChatGPT can produce rich text, it does not imply that students can directly use its output for personal academic work. In the academic realm, integrity is paramount, and students should understand the severe consequences of plagiarism and cheating.
Several universities, including members of the Russell Group such as the University of Birmingham, the University of Manchester and the University of Edinburgh, strictly prohibit the use of ChatGPT in assignments and papers, considering it academic misconduct. Therefore, directly copying generated text from ChatGPT is unacceptable. Turnitin has introduced AI detection features, used by universities like the University of Melbourne and the University of New South Wales, to analyze text fragments and predict the proportion of AI-generated content in a paper.
Undeniably, ChatGPT is an excellent learning tool that students can use judiciously to enhance their papers and assignments. To avoid misuse, students should view ChatGPT as an academic aid rather than a replacement. For instance, in the writing process, students can use ChatGPT to gather ideas and keywords, but the final structure and expression should be the student's own creation. This approach allows students to leverage ChatGPT's supportive role while maintaining the originality of their academic work. Especially for language learners, ChatGPT can assist in refining language quality, improving grammar and enriching vocabulary, making the text more natural and authentic.
The data powering ChatGPT comes from various publicly available internet text resources, including web pages, books and articles. Although the model has encountered vast amounts of information during training and can generate seemingly authentic deceptive scientific papers, it does not know the specific sources of data and cannot provide citations or references for specific text. As ChatGPT's training data is cut off at 2022, it lacks the ability to update knowledge. Hence, students need to regularly consult the latest academic materials and stay informed about industry developments to avoid over-reliance on ChatGPT leading to outdated information.
To build an efficient academic support platform, students can actively contribute to ChatGPT's training data by sharing their academic experiences and knowledge. By helping ChatGPT better understand and respond to relevant questions, students can enhance its adaptability to the academic field. This two-way contribution not only aids in improving ChatGPT's performance but also provides students with richer opportunities for academic exchange.
During the use of ChatGPT, students can integrate other learning methods, such as group discussions and mentor guidance, to form a comprehensive academic learning system. This way, students can avoid excessive dependence on ChatGPT and enhance their overall skills through diverse academic exchange methods.
In a nutshell, students are supposed to use ChatGPT wisely and judiciously, recognizing its advantages while being alert to potential academic risks. By understanding the nature of ChatGPT, maintaining academic integrity, considering it as an aid rather than a replacement and regularly updating knowledge, students can better avoid ChatGPT's potential for academic opportunism and truly realize its beneficial role as an assistant in the learning process.
The author is student of English Translation at Shandong University.
The views don't necessarily reflect those of China Daily.
If you have a specific expertise, or would like to share your thought about our stories, then send us your writings at opinion@chinadaily.com.cn or comment@chinadaily.com.cn.