Loving 72-year-old inventor inspired by wife
By Liu Dong | chinadaily.com.cn | Updated: 2017-07-04 14:49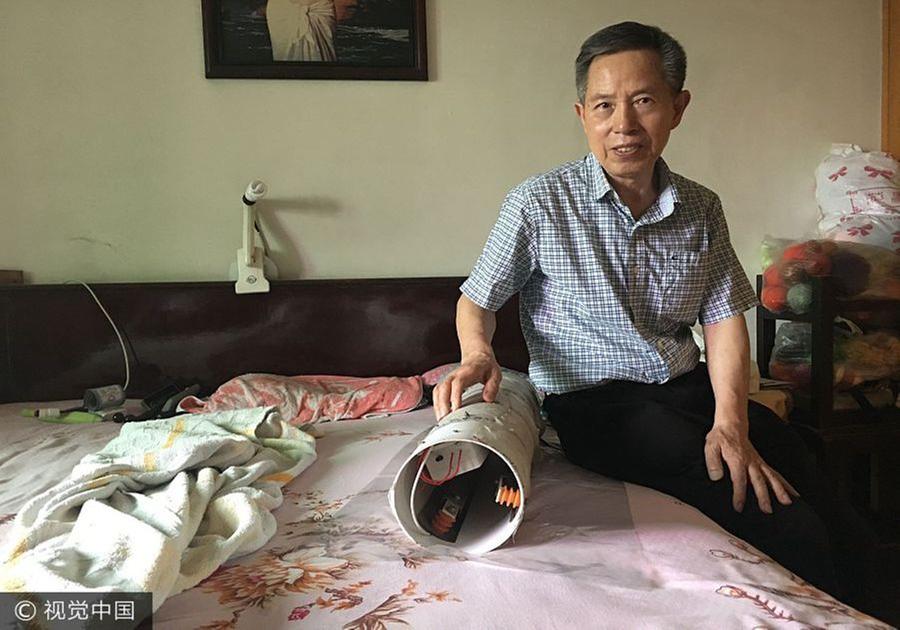 Chen Guomin poses with his invention. He has applied for five national patents. [Photo/VCG]
Mite killer for comfortable night's beauty sleep
"Out of all my inventions, the most technical ones are associated with my wife," Chen says.
On Li's bed lies a buzzing barrel-shaped instrument. This is Chen's new invention and he plans to apply for a patent. "There is no similar product on the market, I call it 'sterilizing cosmetic instrument'."
Chen said that a pillow that has not be cleaned for a long time is a hotbed of mites that damages the sleeper's skin. The device pumps out ozone gas at high voltage that disinfects and sterilizes. Chen uses the instrument once a week to eliminate mites and fine particles on the bed which helps to improve sleep. Chen said this product has a very bright market prospect since the cost is low.