Loving 72-year-old inventor inspired by wife
By Liu Dong | chinadaily.com.cn | Updated: 2017-07-04 14:49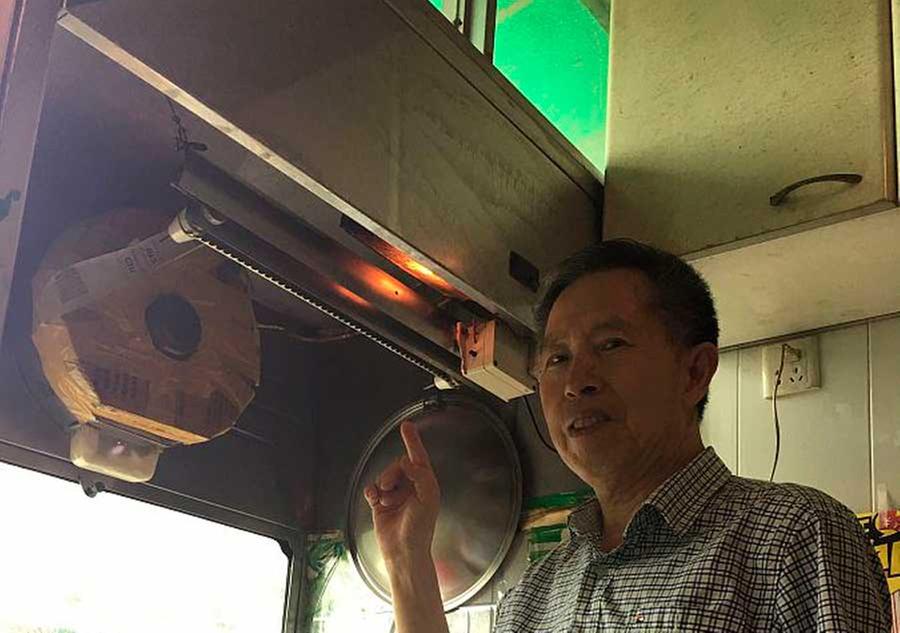 Chen Guomin with his inventions to remove strong odors in the kitchen. He has applied for five national patents.[Photo/VCG]
Odor-removing purifier
Chen has applied for a national patent for his oxygen-enriched plasma odor-removing purifier, which was invented also for his wife.
One day when Li had fried fish in the kitchen, she casually complained about the smell: "People downstairs can even smell it and the cooking fume exhauster fails to remove the smell."
Chen then installed various devices and began experimenting. His invention produces a strong electric field capable of removing odor and smoke, above and beyond an ordinary cooking fume exhauster.
This invention not only makes his wife happy, but has attracted the attention of business people, who intend to use it in restaurants.