China's 'barefoot' African doctor to take TCM to Africa
Xinhua/chinadaily.com.cn | Updated: 2017-10-26 10:54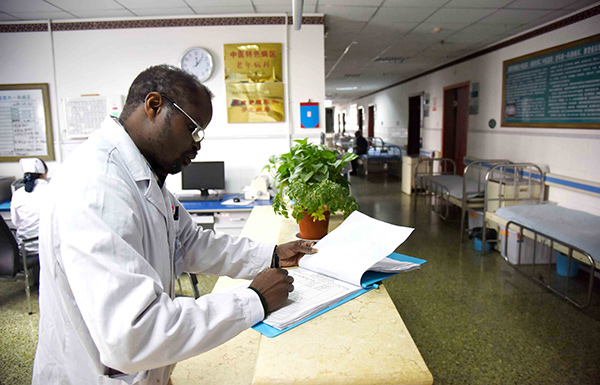 African doctor Diarra Boubacar checks the patients' medical records at a traditional Chinese medicine hospital in Chengdu. [Photo/Xinhua]
UNDERSTANDING AFRICA
As an African who has embraced China, Boubacar has another dream. While he is promoting Chinese culture in Africa through TCM, he wants Chinese to learn more about Africa and African culture.
"I hope the Chinese can understand Africa (better) because China and Africa, we have a very long history together. We have been growing together," he said.
However, many Chinese, he said, do not still understand Africa. "Africa is not one country, it is 54 countries. Different countries have different customs," he said. "Many think Africa is only one country (full of) famine and war. We have more than that."