Modern masterpieces
By Deng Zhangyu | China Daily | Updated: 2018-03-13 08:18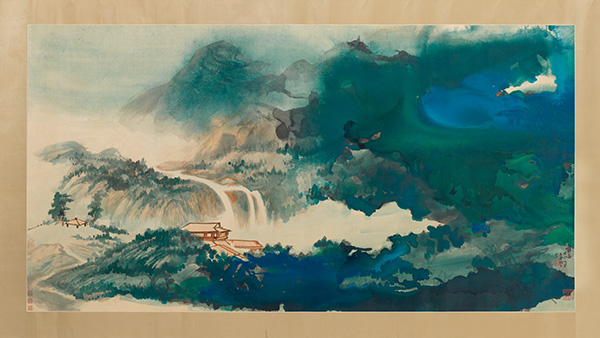 Rare works by Zhang Daqian and other Chinese masters amassed by an art collecting couple in California are going on display ahead of auction. Deng Zhangyu reports.
A collection of paintings and calligraphy featuring works by Zhang Daqian (1899-1983), one of the most prodigious Chinese artists of the 20th century, as well as by many other Chinese masters, will go on public display at the Asia Week New York art event, which opens on Thursday. The works have been stored at the China Art Center in Carmel in California for more than 30 years by the Chew family, who enjoyed a close relationship with Zhang from the mid-1960s.
Most of the 76 works of Chinese paintings and calligraphy from the family collection were amassed by couple Thomas and Joan Chew during the 1960s and 1970s, and of these, 11 pieces were gifts from their close friend, Chinese ink master Zhang Daqian.
In the mid-1960s, Zhang left Brazil and relocated to California. Before he finally settled down to live in Monterey county, he made frequent visits to Carmel, a place known for its rich artistic history and where Zhang formed his long friendship with the Chews after spending weeks on end at Dolores Lodge, a guesthouse operated by the couple.
Related Stories