Sightseers catch winter fishing festival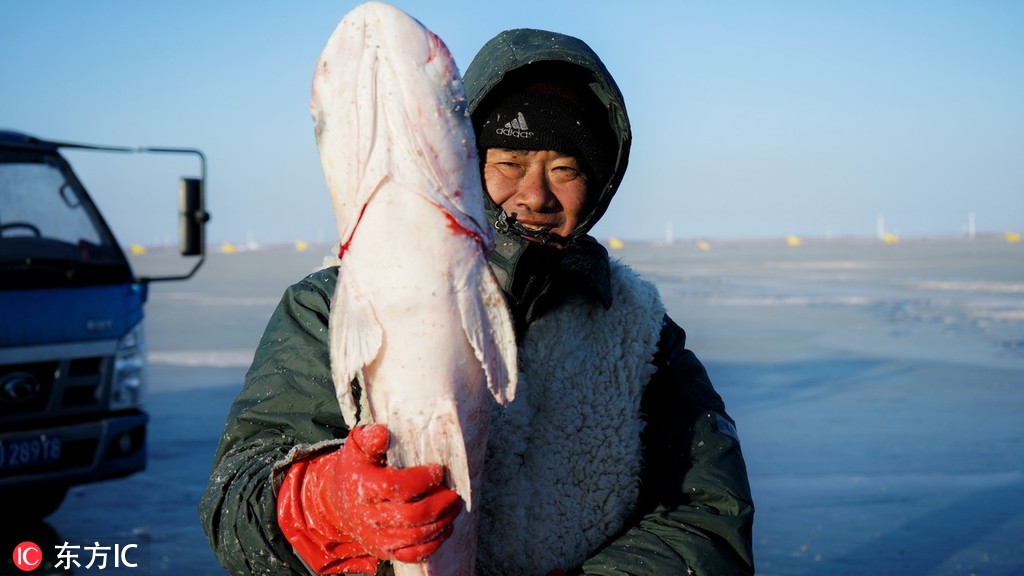 The start of the winter fishing season at a Jilin province lake-the only place in China where age-old traditional Mongolian fishing methods are still practiced-got off to a whopping start on Friday.
The price for the first catch at Chagan Lake this year-a 15-kilogram fish-broke the record at auction at 999,999 yuan ($145,560) during Friday's auction. It's not, however, that the fish is unusual. The buyer, Fujian Panpan Foods Co, made the purchase as a donation to the well-being of the lake.
"The money earned from the auction of the first fish will be put into the protection of the lake, including daily maintenance and stocking it with fry," said Zhu Fujin, deputy director of the Chagan Lake administrative committee. "We hope to see a better and more charming Chagan Lake."
More than 100,000 visitors attended the start of the Chagan Lake Fishing and Hunting Cultural Tourism Festival on Friday. It included an impressive ritual to recognize the age-old form of winter fishing on the frozen lake in the province's Qian Gorlos Mongol autonomous county.