E-sports players chase dreams of stardom
By Aska Cheong in Hong Kong | China Daily | Updated: 2019-02-11 07:19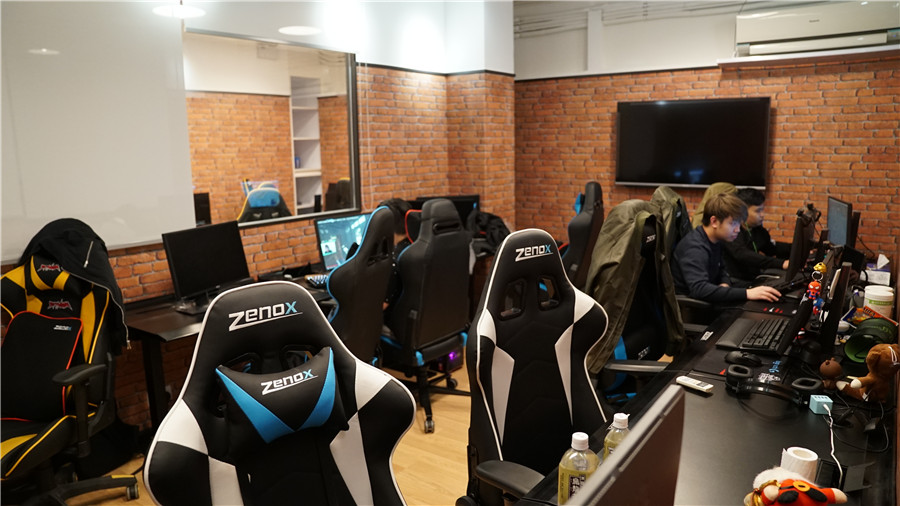 Investment forecast
Eric Yeung Chuen-sing, president of the Esports Association Hong Kong, said: "I know some retired players who are earning a lot more on YouTube than when they were athletes. They receive sponsorships from advertisers and attend events."
The association is cooperating with schools to organize an e-sports introductory course to promote the industry and attract talent. Yeung suggested young people consider e-sports as a legitimate option.
He believes that with the increasing numbers of high-level tournaments and professional players, more people will invest in the industry, and Hong Kong should be positioned as a regional gaming hub for Asia instead of an incubator for professional players.
"We have the best venue for organizing this kind of international tournament. Hong Kong is a very good place for tourists, and we have a very good internet infrastructure. If more and more big events are organized in the city, the industry will have a better ecosystem," Yeung said.
Various e-sports-related companies have sprung up, including those running training venues and involved in marketing. Most do not make a profit, according to Yeung.
As an e-sports idol in Hong Kong, Toyz, the city's first homegrown world champion in the field, said there are many obstacles awaiting potential players. He suggested teenagers should focus on their studies, as there are only limited vacancies for professionals.
"Kids dreaming of becoming professional e-sport players are having a rush of blood to the head. I think it's a bit unrealistic. They should focus on what they have been doing-whether it's their studies or their careers. Being responsible for their lives is the most important thing of all," he said.
Of the e-sports players Toyz grew up with, some have gone to the Chinese mainland or Taiwan to further their careers as coaches or livestreamers.
Most retired players have switched to other jobs, but Toyz is one of the few original ones to maintain a high profile in Hong Kong e-sports. Since he retired as an athlete, no other player in the city has come close to breaking his earnings record.
Toyz would like to train a new world champion from Hong Kong and make more money from You-Tube and livestreaming on Twitch, a global video platform and community for gamers.
He has always focused on the money he can earn from e-sports, and as he was once the most skillful player in town, why shouldn't he?
Related Stories