Sino-British TV coproductions widen their focus
By Bo Leung in London | China Daily Global | Updated: 2019-02-12 07:31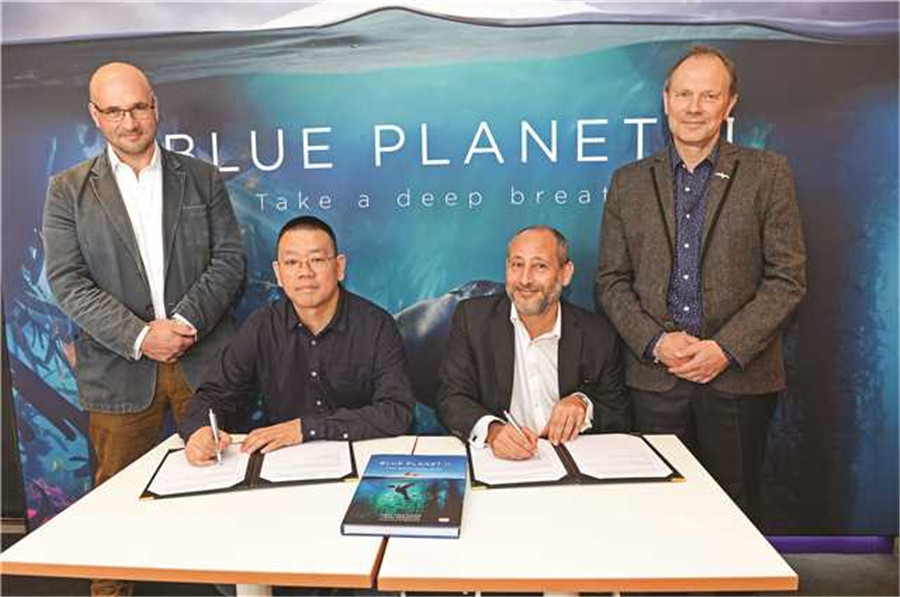 Liang believes there is still a long way to go before China starts exporting a significant amount of original TV content, but she is optimistic.
"The landscape of China's television industry is changing and, with a new generation of producers emerging, they are looking at developing original formats and shows," Liang said.
UK and China productions are not without their challenges. In addition to China's rules and regulations on the purchasing and airing of overseas programs, producers need to find stories that will appeal to their Chinese counterparts and audiences.
While China is working on producing more content, the appetite for television shows from the UK remains high.
A report by Pact, the trade body that represents the country's independent content producers, shows the UK performed strongly on sales of TV content in 2016/17, with overall estimated total revenue of 902 million pounds ($1.13 billion). Sales to China reached 25 million pounds.
Looking to the future, the report said there is potential for the UK in China, Southeast and East Asia, and the United States.
It said the UK-China Television Co-production Treaty opens the door to the two countries further building content together. Factual and entertainment shows are the two areas in which the report expects to see the most growth.
It said the most popular exported shows included Planet Earth II, Sherlock and Midsomer Murders, as well as high-production period dramas including The Crown and Victoria.
Pact said business with China tripled after a series of trade missions in the past seven years.
Dawn McCarthy-Simpson, Pact's director of international strategy, said, "We have made great inroads into China in the past few years. Ratification of the treaty means that the doors are truly open for the UK and China to work together on coproduction projects."
Productions between the two countries were also boosted in November at the first China International Import Expo in Shanghai, where the UK was a country of honor.
Joint deals clinched at the event include Clipper Media Capital and Arca Pictures signing a memorandum of understanding on film coproduction worth more than 30 million pounds.
BAFTA (the British Academy of Film and Television Arts) and Cloud Intelligence agreed a deal to bring the BAFTA awards to audiences on one of China's leading media platforms from this year.