Window to the world
By Xu Haoyu | China Daily | Updated: 2019-04-18 08:18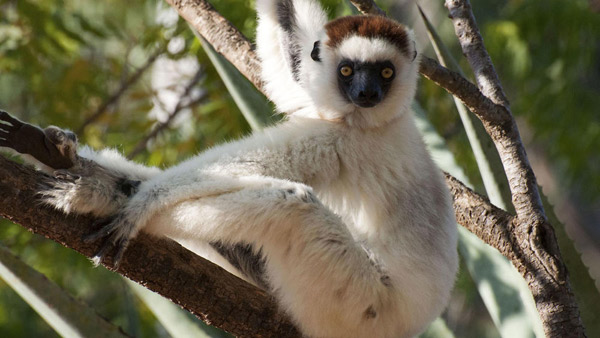 Presented by Sir David Attenborough, One Planet: Seven Worlds is made up of seven 60-minute episodes. The series sets out to celebrate the diversity of life on each of the seven continents, while highlighting the many challenges faced by animals in a world dominated by humanity. By telling the story of each continent and introducing the spectacular wildlife and iconic landscapes they are home to, the series aims to uncover what makes the continents unique.
The series is due to be launched globally this autumn and is scheduled to be broadcast in China via the Tencent video platform and China Central Television's CCTV-9 channel.
The five-part series, Green Planet, aims to showcase the "emotional stories and surprising heroes of the plant world". Due for release in 2021, the show will employ the latest advanced technology like robotics, high-definition thermal imagery, time-lapse and ultra-high-speed photography. The series aims to bring to life the hidden world of plants.
Due for release in 2020, Perfect Planet II will fuse natural history and Earth sciences to show how the forces of nature - weather systems, ocean currents, solar energy and volcanoes - drive, shape and support the great diversity of life on Earth and demonstrate how the animal world is able to adapt to what-ever the natural environment throws at them.