China backs box-office beast
By Xu Fan | China Daily | Updated: 2019-05-23 07:52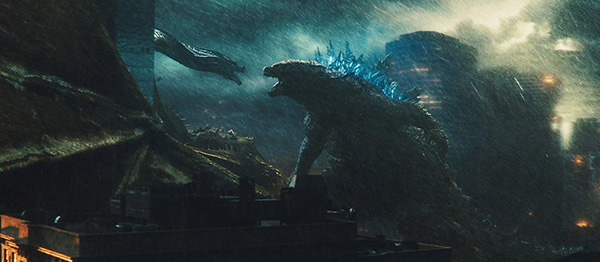 Zhang stars as a scientist working for the secret organization Monarch, and also plays the scientist's twin sister. The two inherit their family's psychic ability to connect with the monsters. In the film, the scientist's research on Chinese myths about dragons has been inspirational to humankind's efforts to assist Godzilla to face off its enemies and protect Earth.
"My character is a bit complex to perform," says Zhang, adding that the director allowed her the freedom to enrich the role.
But shooting without seeing the "monsters" on set was a challenge for her, she adds.
By using wind machines, artificial rain, smoke as well as music to simulate scenes that feature the monsters in the film, Dougherty created the right ambience to allow the actors and actresses to perform, says Farmiga, the leading actress who portrays a Monarch scientist, who misuses her invention to wake up the monsters.
"So automatically, your adrenaline lifts, your blood pressure rises and your pulse quickens," Farmiga, the American actress, says. "At the same time, we had a narration for what we were seeing. There was a laser light that we would follow for the (monster's) head.
She continues: "During the quiet moments of a scene, we had someone narrating the very details of what we were watching, to the point of even describing an animal's emotional state of being."