China backs box-office beast
By Xu Fan | China Daily | Updated: 2019-05-23 07:52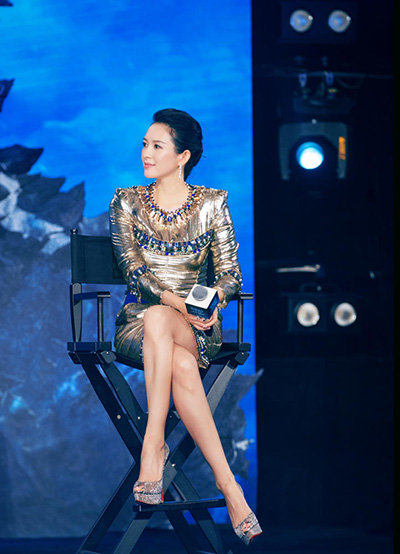 Dougherty echoes her, saying that the shooting "was almost like doing a stage play by creating all these tools to help the actor's imagination and reactions".
An interesting fact about the Godzilla franchise is that most of the films convey in-depth messages about humankind's anxieties. For instance, the original 1954 Japanese Godzilla film was made in the aftermath of the atomic bombings by the United States of Nagasaki and Hiroshima.
"I've always liked the messages in Godzilla that have evolved over time. And his message has now evolved to reflect the current era of climate change," says Dougherty, 44.
"He (Godzilla) steps into correcting any species that might threaten our planet, whether this threat is from a monster or human beings," he adds.
Brown, the 15-year-old British actress who plays the daughter of Farmiga's character, says the film will raise public awareness about protecting nature.
The film has been produced with joint investment from Legendary Pictures, Warner Bros Pictures and the Chinese company Shanghai Huahua Media.