An ancient city's new allure
By Yang Feiyue | China Daily | Updated: 2019-06-04 08:10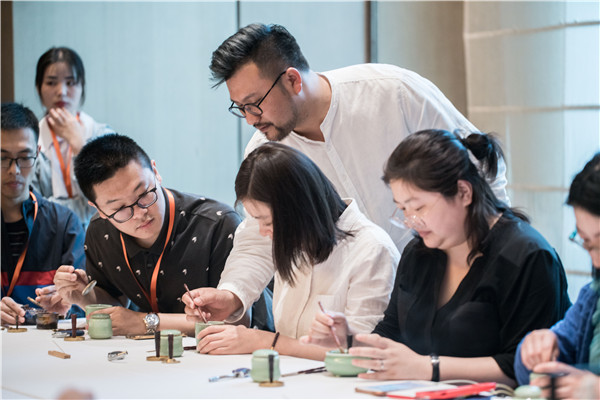 Cultural development and overseas promotions are fueling Suzhou's inbound tourism.
Gu Zhenhong moved gracefully to the soothing traditional Chinese music onstage at a hotel in Jiangsu province's Suzhou in late May.
Gu wore white silk clothes as he worshiped herbs before lighting them like incense. Wisps of smoke danced around him, filling the air with a pleasant aroma.
"I'd like to spend the rest of my life producing herbs," says Gu, who runs a herbal-culture center in the city.
"I want to bring people the most natural varieties."
People surrounded him after his performance. Some asked about the herbs' benefits and recipes that feature them.
Gu regularly interacts with travelers from abroad since Suzhou's cultural development and overseas promotion have drawn a growing number of inbound tourists.
Most come from Germany, France, the United Kingdom and Russia. They often visit in groups of six or eight, he says.
"They're very interested in our local culture," Gu says.
"Many experience herbal and tea rituals at our place. They sometimes wear traditional Han attire and learn ancient dances with our staff."
Gu's recent performance is part of the city government's strategy to add new cultural experiences and elements to enhance Suzhou's charm.