The tale of taels
By Zhang Kun | China Daily | Updated: 2019-06-04 08:05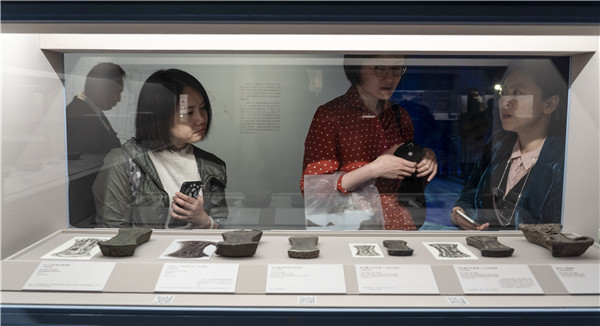 An exhibition showcases the evolution of silver as a predominant currency in imperial China.
Silver was used as money in China for centuries during imperial times. An ongoing exhibition at Shanghai Museum, titled Silver in the History of Chinese Currency, which runs through July 28, tells the story of China's association with the metal.
From ingots to coins and banknotes, the exhibition features more than 130 objects, which are from the museum's own collection, are borrowed from the China Finance and Taxation Museum in Hangzhou in East China's Zhejiang province and from new archaeological discoveries in Sichuan province in the southwest and shipwrecks in the South China Sea.
Silver ingots played a significant role in political and economic activities during the Song Dynasty (960-1279), says Yang Zhigang, director of Shanghai Museum. And since the middle of the Ming Dynasty (1368-1644), silver became the predominant currency and the standard silver monetary system was established.