The tale of taels
By Zhang Kun | China Daily | Updated: 2019-06-04 08:05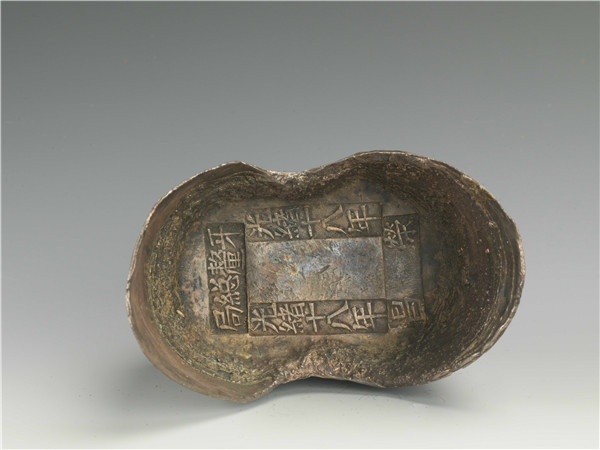 The archaeological site of Jiangkou in Sichuan's Meishan city was a battlefield along the Minjiang River. Zhang Xianzhong, a rebel-army leader in the Ming era, took large amounts of treasure and silver on a fleet sailing south on the river, where he was attacked and most of the ships with cargo sank.
The underwater archaeological team of the Sichuan Archaeology Research Institute has carried out two excavations at the site since 2016 and made one of the top 10 relics discoveries in China.
Liu Zhiyan, head of the team, says they found more than 300 official ingots in 50 tael (a unit of money) each time, plus, thousands of small ingots and broken silver.